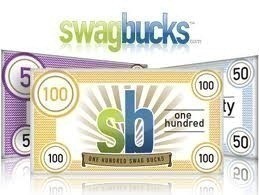 There are 2 new 3 pt codes on Swagbucks Blog through 1 pm PST.
If you are not a member of Swagbucks I highly recommend becoming one; I myself use the points to redeem for Amazon gift cards I use at Christmas.
Swagbucks is a search engine just like Google – that rewards you with random points for doing searches online. You can earn points a multitude of other ways too – SwagTV, surveys, and MegaSwag Fridays.  Even more, if you are new to Swagbucks register using code JUNETASTIC  for 70 BONUS Swagbucks through the end of June!