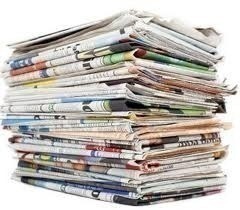 This weekend we will not have any inserts due to the Memorial Day Holiday -   You can, however, sign up for a free subscription to the Wall Street Journal.
Or, alternatively, the Arizona Republic is offering 3 months for the price of one, with an offer HERE. Pick up a Wednesday AND Sunday subscription for just $12.00.
If you do get delivery, remember to hold the paper this weekend … just give them a call & they will not deliver (unless of course you really want the paper without coupons).