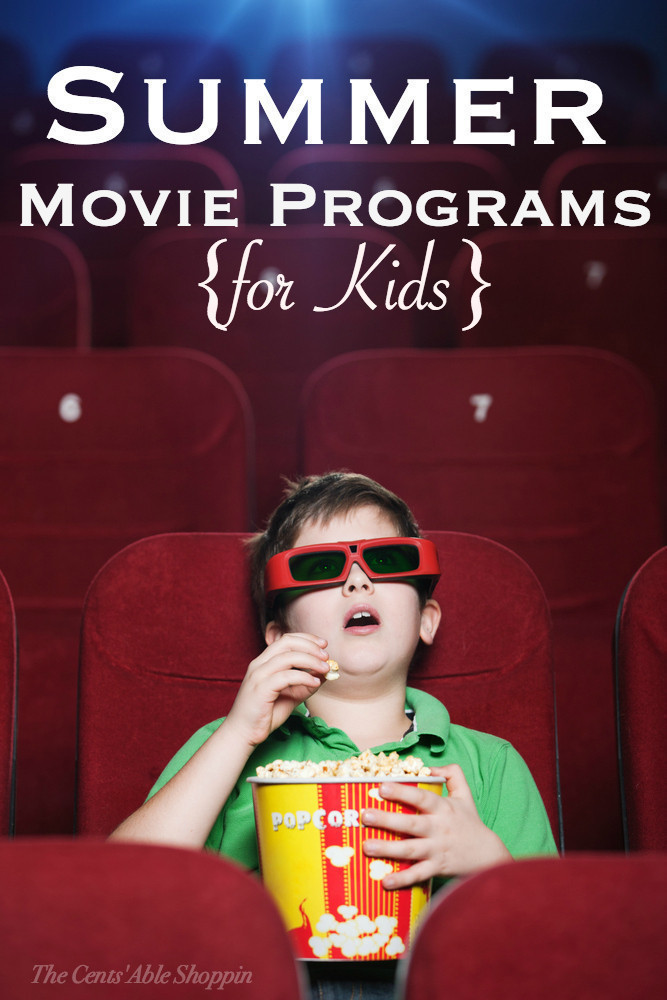 In just a few short weeks we will be reaching the end of the school year and the kids will be looking for things to keep busy. As in years past, we have updated our 2017 Movie List with the movie programs available for children this summer.
Although information was available for many, it was not available for all – we'll keep it updated as we progress closer to the summer.
B&B Theaters, Arizona. The B&B recently closed in East Mesa and AMC is scheduled to open soon.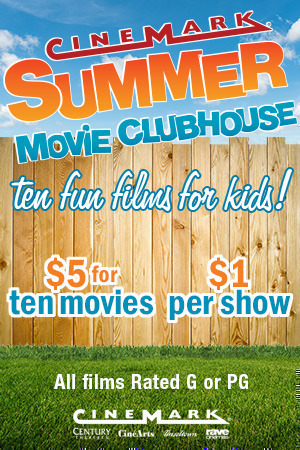 Cinemark Summer Clubhouse – is back this year as well with 10 movies for just $5… starting June 6th. We do have participating theaters in Arizona.
FatCats offers $5 Movies in reclinable seats on Tuesdays. If you have a POGO pass you can Bowl for FREE, too!
Harkins Summer Movies for Kids. Harkins is offering a set of 10 family films one each week, shows begin 5/29 through the summer.
Ten tickets are just $7 ($.70 per ticket); OR, if you opt to purchase on the day of the show, you'll pay $2/ticket – shows play at 9:45 a.m.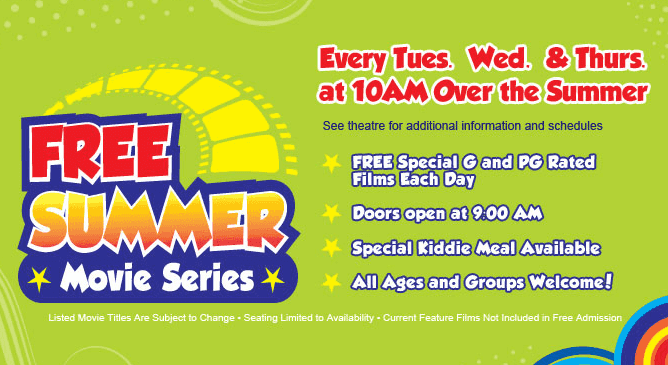 Phoenix Big Cinemas is offering a summer schedule with FREE PG&G Rated movies – starting in end May. See the link provided for your local theater – Phoenix Big Cinemas are located in NV, TN, FL, MD, and more.
Picture Show — they are offering a summer kids movie series at our Phoenix and Prescott locations. The series will run for 10 weeks. The shows will play once a week on Fridays at 9:45AM. Each show will be $1.00. The list has not yet been released.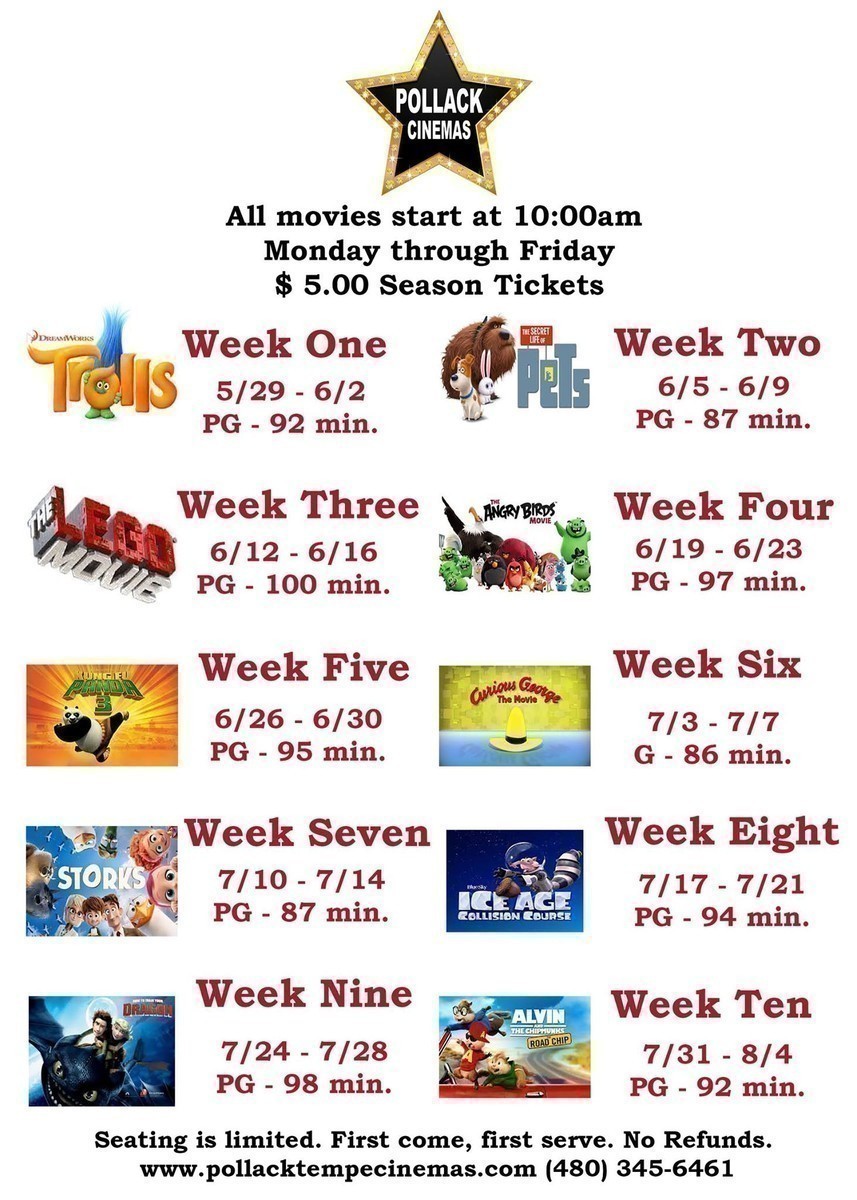 Pollack Tempe Cinemas: Purchase a Summer Movie Club Pass for $5 and come see as many of the Summer Movies on the list as you wish! Movie starts at 10:00 AM, Monday through Friday only.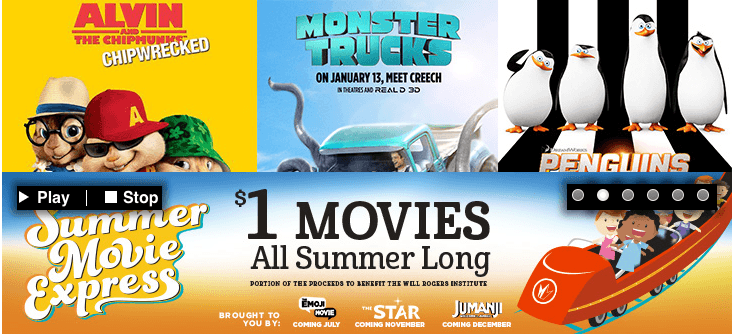 Regal Cinemas. Movies has $1.00 for admission on Tuesday and Wednesdays at 10 a.m. for a period of 9 full weeks. The schedule is the same at every theater, although the start date varies.
UltraStar Cinemas. Has movies for kids, from May 30th – August 5th – Monday to Friday. Tickets are available at the Box Office.
Don't forget to check your local City or Homeowners Association for Movies in the Park – offered in MANY cities in Arizona, too!
See this Summer's Reading Programs too!