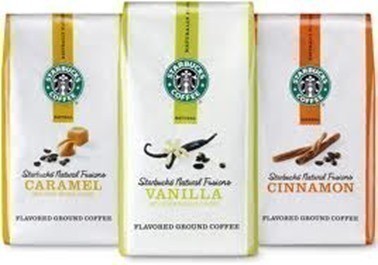 Here's a great deal coming up this weekend – starting 9/8 and running through 10/19 you'll have an incentive for purchasing Starbucks.
Get a $10 Starbucks Card eGift when you buy four bags of specially marked Starbucks coffee and enter the Star codes online from 9/8/13-10-19/13. Even better? With each of the first three Star codes entered, you'll get a sweet surprise reward.
Purchase Starbucks coffee at your local participating grocery store – select packages have a peelie on them with a "Star Code" – enter that code for the challenge. 4th code = a $10 Starbucks eGift
1st code entered – Bonus Star
2nd code entered – FREE tall brewed coffee
3rd code entered – FREE food item
4th code entered – $10 Starbucks card eGift
Safeway has a great deal coming up on the bags starting Sunday (see my post HERE), and Walgreens has a super price as well – though I'm not sure if Walgreens has the specially marked packages.