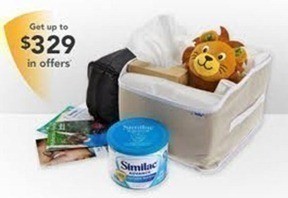 I posted this offer last October – and… MaKara signed up – she got a huge surprise in her mail just a few weeks later 🙂  Please consider sharing this with others who might be expecting – what a great way to get started on saving with a new arrival!
Those of you who are expecting can sign up for Similac StrongMoms & get some goodies for yourself & your soon-to-be newborn.
Join Similac StrongMoms now and receive $20 worth of premium Shutterfly birth announcements.
You'll also get updates via your inbox, and FREE formula samples & valuable savings…. and you may even score a cute organizer. Go HERE to apply- look for the box on the right, input your name (first, last) and email & then fill out your profile on the second page.
The Shutterfly offer will be sent to you almost immediately- you will have to pay for shipping but it is far less than getting the announcements done at the hospital.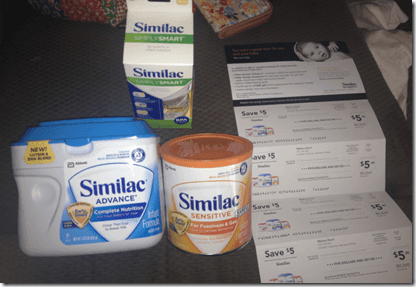 The picture above is everything that came in MaKara's delivery:
So excited! I got 2 full size Similac formulas and a baby bottle plus $20.00 in checks!!! Not sure what I signed up for but was a nice surprise in the mail!!
I think this is a great way to save with your new little one! Thanks MaKara!
Related Posts: