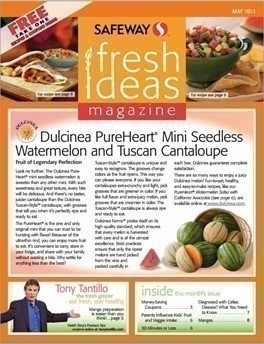 Pick up some new Produce coupons from the Tony Tantillo Fresh Ideas Magazine for May at Safeway. You might find these in the produce aisle – you can also print them online by heading HERE.
$.75/1 O Organics Sliced Apples 10-14 oz. (x 6/30)
$.50/1 Garden Highway Pico de Gallo (x 6/30)
$.50/1 O Organics Tofu (x 8/31)
$2/1 Fresh Express Salad Kits (x 6/30)
Right now, the Salad Kits are $3.89, the Tofu is $2.00, and the Sliced Apples are $3.50.
They do have some Fresh Express Bagged Salads for $2 – but they are not the kits.