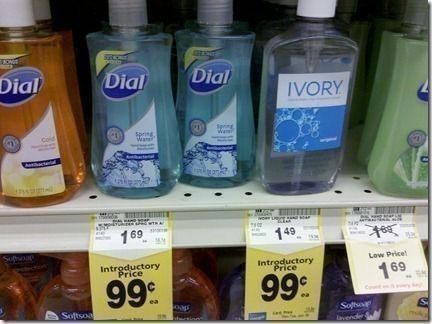 If you're not in the area of Fry's, you can get Dial FREE at Safeway as well – Dial Hand Soap (Spring Water Type variety only) is $0.99 ea. at Safeway.  You can score it FREE after doubles:
Dial Spring Water $0.99
$0.35/1 Dial Bar Pack, 3 ct OR Liquid Hand Soap 03/11/2012 RP Insert (exp 03/31/2012)
=FREE
You can see this deal & more in the Safeway Matchups.
Thanks Tiffany!