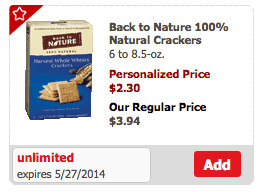 You might be able to score a super deal on Back to Nature Crackers at Safeway – log in and check your Just 4 U for this deal. My account just scored a personalized price through 5/27.
Combined with iBotta & a printable it makes them a really sweet deal!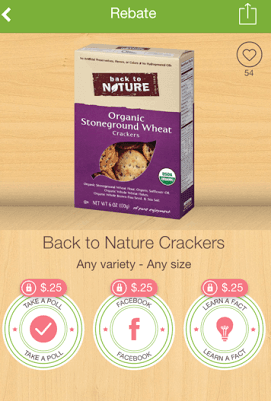 Remember that Just 4 U offers can vary from person to person:
Back to Nature 100% Natural Crackers $2.30
Use $.75/1 Back to Nature iBotta Offer
Use $.75/1 Back to Nature Crackers (log in or register to print)
Pay $.55 ea.
If you have an iPhone, Android or iPad and you haven't yet joined iBotta, you can grab the iBotta app – it's free and allows you to earn money for products you buy regularly. Read more in my last post.