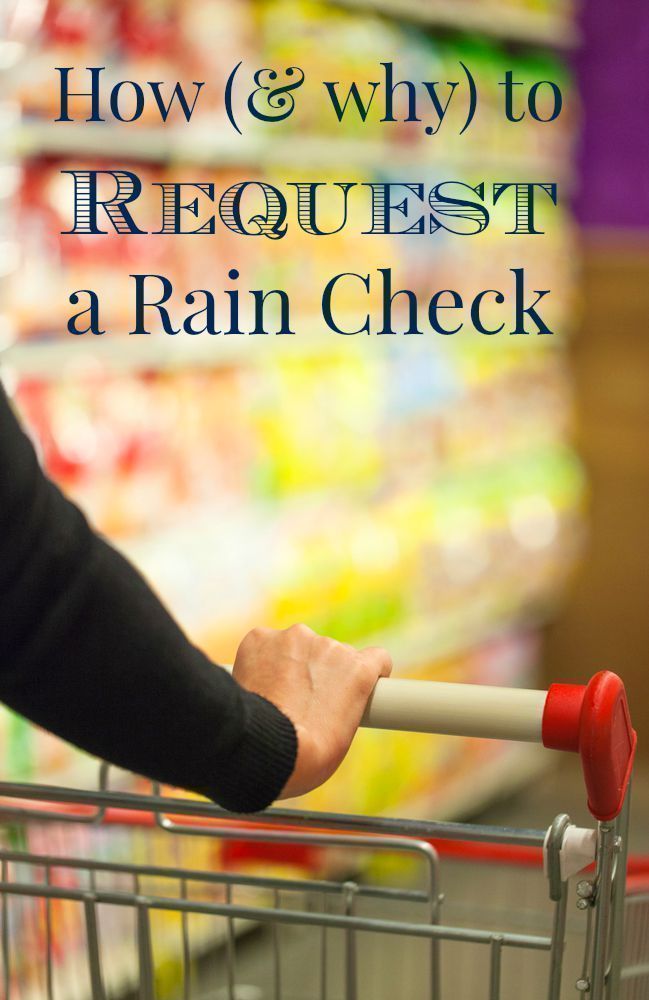 Many of you head to CVS on a Sunday morning and find the shelves wiped out…… I too seem to have that problem – lately it has been incredibly bad.. they don't really keep much in stock to start with .. then compile that with so many people who coupon – I can't really ever seem to get what I need.
A rain check is a slip of paper from the store that will permit you to purchase the item as advertised, at a later date when the product is in stock. At CVS, rain checks are good forever. At Fry's they last 30 days. And at Safeway, usually 90 days.
How to Request a Rain Check
To get a rain check, just request one at the checkout, or, at the customer service counter. Fry's will give rain checks at Customer Service, while CVS will do them at the front counter. Usually a copy of the ad is all that is necessary. Fry's will usually only do a rain check for an item that is advertised in the ad, unless the cashier wants to be more accommodating.
I recommend having a spot in your accordion file or purse strictly for rain checks– that way you don't lose track of what you have.
Before Asking for a Rain Check
Ask for a substitution. It doesn't ever hurt to ask…… Sometimes you may even have a coupon for the item that they substitute to you, which makes it a greater deal.
How they can help you later
If you don't get in on the deal, grab a rain check. Down the road, you may be fortunate enough to get an even higher value coupon to "pair" with that rain check. Even more, in the case of CVS, you may even get a $5 off $25 purchase coupon – if the sales are poor that week, but you have rain checks in your coupon holder, you can make your own deal.
By grabbing a rain check, you extend the sale to yourself. If your store limits coupons, then go one step further – every time that you go to that store & find the item out of stock– ask for another rain check. Then you can split the transaction without having to worry about limits.
My 30-days is Up, and Still No Stock
If the store fails to have any more in stock before the rain check expires, let the manager or customer service counter know: it is their duty to ensure that they keep sufficient stock in the store.
A 30-day rain check should have afforded them that opportunity – if it didn't, and they are still out, you are entitled to another extension on that rain check so you can get the items as were advertised in their ad.
Related Posts: