Love Target? If you do, you can sign up for the Target Baby Registry… … you'll score a FREE Welcome Gift Packed with $50 in Coupon Savings, and a FREE Gift.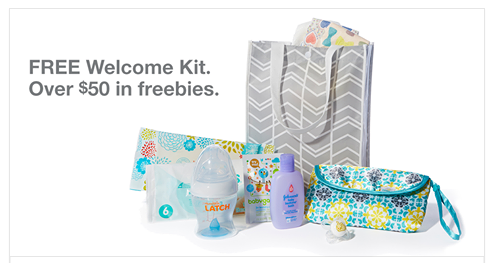 Once you register, you'll need to check your email for a confirmation – then head into your local store and stop by to pick up your FREE Gift (when I registered I got a FREE Pacifier, and several FREE Wipes Samples, and some high value coupons Diapers, Boppy Pillow & more).
You can access your registry from anywhere – any device or even the kiosk at Target. Then 8 weeks prior to your due date you will score a coupon for 15% OFF remaining items in your registry (online OR in store).
You'll want to ALSO make sure you sign up for the Target REDCard, because that'll score you 5% OFF AND FREE Shipping on ANY order from Target.com too – the REDCard is free, and draws funds from your regular checking account (with no fee!)