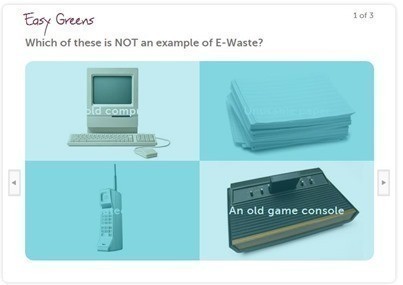 You can earn 20 new Points with RecycleBank right now – when you learn about E-Waste. To score the points:
If you are new to RecycleBank, they often times will reward you with points for doing actions, quizzes and such that will help you earn points to redeem for other various rewards… Baja Fresh, Jamba Juice + more.
Go HERE to see previous learning opportunities still available.