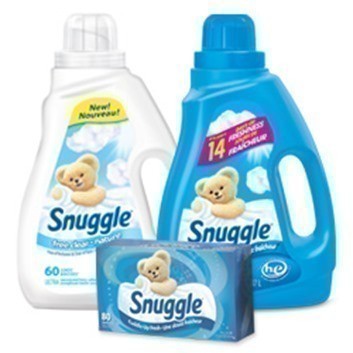 Grab this coupon for $1.25 off ANY Snuggle Liquid or Sheets – this should score you FREE Sheets at Dollar General.  The coupon is a Manufacturer on the Target site.
If you shop at Dollar General they frequently carry the Sheets for just $1.00 – FREE after coupon (or you can hold onto this for a better deal).
Tip: Coupon does note that no cash back will be given if the coupon exceeds the item value.