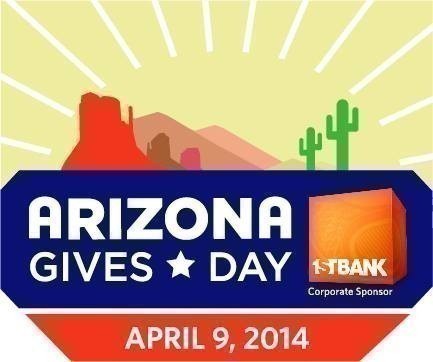 Today, April 9th, Arizona celebrates Arizona Gives Day – a day where you can donate to your local Arizona Non-Profit. You can see a list of participating non-profits here.
I also have a list below of all the places that you may donate to, in the Phoenix, and some in the Tucson area as well. If you have any that you would like to see on the list, feel free to leave a comment.. and I can add to the list as well. Remember that we are now in Back to School mode – so many of these places may also accept Back to School Items for the Children as well – and most Elementary Schools would appreciate any donation you could make, whether to a student or a teacher.
Phoenix Metro
West Valley
East Valley
Other areas of Arizona
Lastly……Go HERE to see a roll-up of 9 largest Food Banks in Arizona. … and HERE for the Vail Community Food Pantry in Tucson.

Thanks Renee R., Denise, Bree, Xi Piao, Veronica, Gwen, Kat, Stacy, Ambrosia, Mandi, Jacqueline, Rhonda, Beth, Melissa, MJ T., & Lauren!