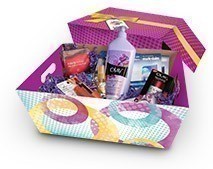 If you signed up for Orgullosa just a few weeks ago (with the FREE Charmin Toilet Paper Sample) – check your email. Today I received an invitaiton to apply to host a Party at Home for some of my closest friends.
The email holds a link for you to click and apply – the application is in spanish – I had no issues completing it, but I am familiar with Spanish. If you are not it might be more difficult for you –
What is Among Us?
Between Us offers more active our friends everything they need to host a party at home. Women with Skirt Good Start ™ that go to these parties not only have the opportunity to share and celebrate their traditions and experiences with other Latinas, also gain exclusive product samples and receive special gifts and / or coupons.
If you are selected, they will send you an email confirming your party.