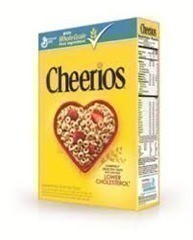 It's a new month and we have just a few new coupons to grab – they make for great cereal deals at Wags and Fry's.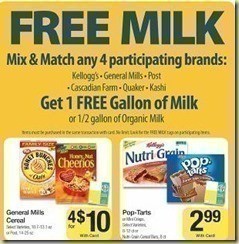 At Fry's this week we have a sale on General Mills… "Buy 4 and get a FREE Gallon of Milk" – through Tomorrow 4/2. Even better, some are priced at 4/$10:
Deal Idea; Buy 4 Cocoa Puffs 4/$10
Use 4 – $0.50 off ONE BOX Cocoa Puffs cereal
= $6.50 | Earn FREE Milk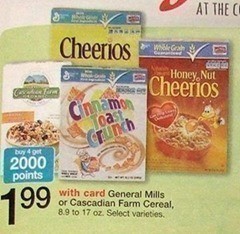 OR, starting Sunday at Walgreens you can pickup Cheerios for $1/box….
General Mills Cereal 8.9-17 oz. $1.99 + Buy 4 get 2,000 points
Deal Idea: Buy 4 Cheerios $1.99
= $7.96
Use 4 – $0.50 off ONE BOX Original Cheerios cereal
= $5.96 | Earn 2,000 points
= $.99 ea. wyb 4 after coupons, points
Deal Idea: Buy 4 Cascadian Farms $1.99 ea.
= $7.97
Use 4 – $1/1 Cascadian Farms
= $3.97 | Earn 2,000 points ($2)
Final Price: $.49 ea. wyb 4