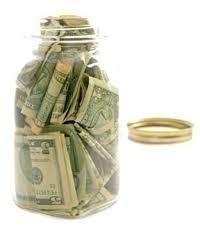 Earlier this week many of us on Facebook agreed that with so many new readers, and so many willing and eager to learn how to coupon, we needed to break our readership down into quadrants of the Valley, in hopes that you would have a local group to "Go-To" for support, questions, and get together each month.
We created 4 Facebook Groups – one for each Quadrant of the Valley – and one of those 4 does cover Southern Arizona. Obviously 4 groups is stretching it a bit.. the leaders of each group might just break those down further at some point but for now, it's a great start ;)
I hope you can find a group to join – meet the folks within, and establish a get-together so that you can learn how to get started and seek out the support you need.
I did not make a group for Prescott and the Verde Valley, as I do believe they have a group on Facebook already (although I'm not sure how to find it… if you are part of that group please comment below so I can add you above).
AND, I did not make one for Yuma, as I do believe they have a group of couponers already on Facebook (likewise, let me know if you want me to add your group to the list above).
We have some great leaders in each group – everyone is quite amazing :)  We all have one common goal in mind, and that is to help you save money on your groceries/household so you can breathe a little better.