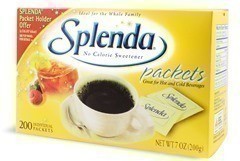 We have 3 new catalinas that begin on 8/12 – they may make some great deals when paired with coupons.
You can see a bigger list HERE on the catalina page… and read more about how they work, and what you should do if yours does not print.
I'll be adding these to that list tomorrow as well ~ the Splenda will work super, as it's part of the Fry's Mega sale through 8/13 – so for 2 days you can score the Splenda for a few bucks cheaper.
Mrs. Paul's or Van de Kamp's Items (8/12 to 9/8)
Buy 2 & get $2 On Your Next Order
Buy 3 & get $3 On Your Next Order
Buy 4 & get $4 On Your Next Order
(Albertsons, Bashas, Fry's, Safeway, Walgreens)

Splenda No-Cal Sweetener (8/12 to 9/8)
**Excludes Splenda Essentials and Nectresse**
Buy 2 & get $2 On Your Next Order
Buy 3 or More & get $5 On Your Next Order
(Albertsons, Bashas, Fry's, Safeway, Walgreens)

Visine, Original, Visine A or A.C. (8/12 to 9/8)
Buy 1 & get $1 On Your Next Order
Buy 3 & get $2 On Your Next Order
Buy 3 or more & get $3 On Your Next Order
(Albertsons, Bashas, Fry's, Safeway, Walgreens)