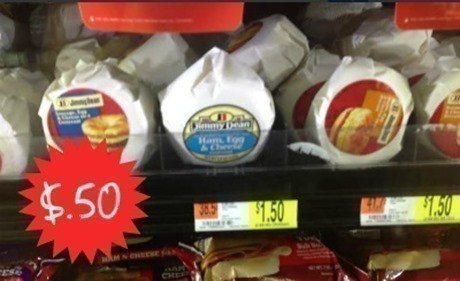 Here's a great deal if your Walmart carries these. I'm in Queen Creek and my Walmart does have these – but remember that what your store has can vary from mine.
Grab a coupon to help you save $1 on Jimmy Dean Frozen Product; you can find the single sandwiches for just $1.50 at Walmart.
After coupon, score them for just $.50 – great to toss in the freezer for a morning that you're in a hurry to get to work.
thanks, Printable Coupons & Deals