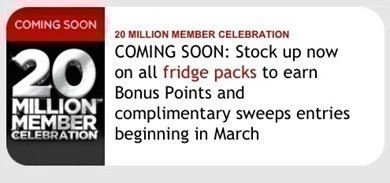 I got this in my email in February….
Their site does not specify any info, so you might want to hold onto your points until this time 😉 Their Facebook says it's coming "soon".
Extra points are always a great thing to be able to strive for.
My Coke Rewards is having their 20 Million Member Celebration in March … email says: Stock up now on fridge packs to earn Bonus Points and complimentary sweeps entries – starting in March, 2013.