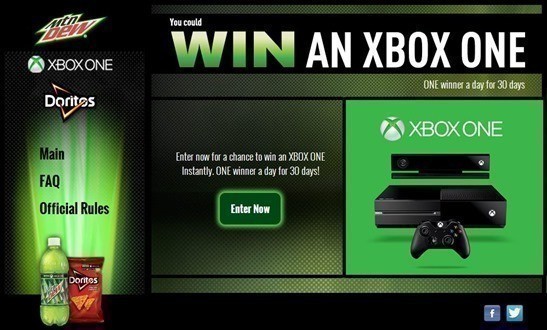 Through November 4th, enter once per day for your chance to win an Xbox One from Fry's – in their Mountain Dew One-a-day Giveaway.
They will be giving away 1 Xbox One per day through 11/4 – for a total of 30 units.
Each prize will consist of one (1) Xbox One entertainment system, one (1) Xbox One game and a 14-day membership to Xbox Live Gold (ARV $559).