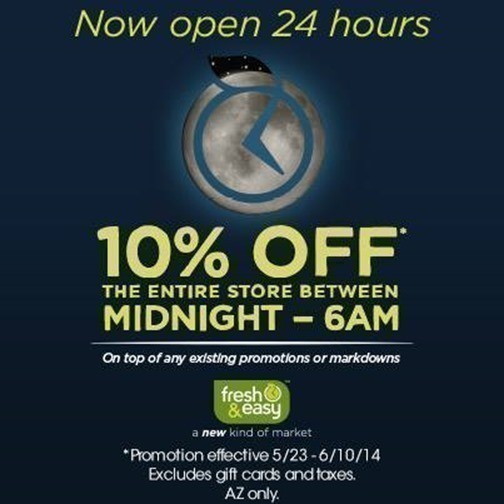 Fresh & Easy is now open 24 hours – if you are a big fan of their stores, you can score an extra 10% off from midnight to 6 a.m. on top of any existing promos or markdowns.
The offer is valid through 6/10 – participating stores only (the store in Avondale is not participating!)
thanks, Thanya & Marilyn!