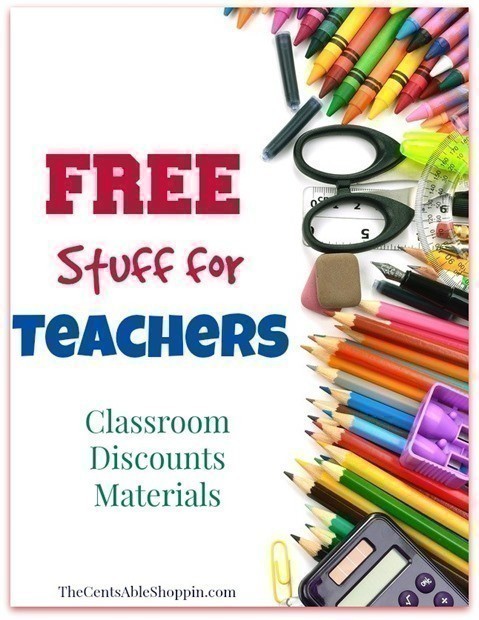 In honor of those of you who work in the field of Education, we put together a list of FREE items and discounts that are applicable to you throughout the year
As with any offer or discount, these can change at any time; we are not responsible for changes that may occur after we publish this list.
Freebies
FREE 1-Year of Admission to LEGOLAND Florida.
FREE Sunday School Printables.
FREE Take a Vet to School Wristband.
FREE Family Night Reading Planning Kit.
FREE Learn with me School Program from Panda Express (currently closed).
FREE Colgate Bright Smiles Kit. (currently not accepting registrations)
FREE Dinosaur Train Educational Resources. Includes Video Clips, Music, Activities & Poster.
Pteranodon. FREE Dinosaur Train Educational Resources (Toolkit & poster).
Classroom Victory Garden. FREE Project Poster.
NASA: FREE Discovery & Space Thrills Poster for Teachers of K-4.
FREE Stossel in the Classroom DVD.
FREE Eyeball Bookmarks & Zippered Case for A&P Teachers.
Scholastic Classroom Magazines. FREE Samples available.
FREE Copies of Ayn Rand Books for your classroom.
FREE Math Worksheets from Math Mammoth.
National Shooting Sports. FREE DVD's for grades 4-12.
FREE Prevent Drinking Kit. Includes Worksheets and Poster geared to 5-6th grade.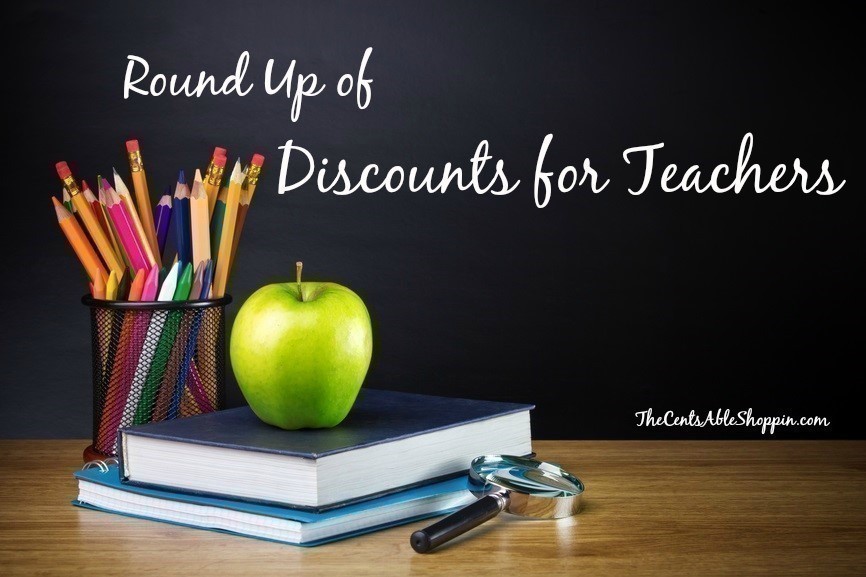 And you can also grab discounts on everything from Technology, to Apparel, and more. We may have missed some ~ if we did, please feel free to comment so we can add to our list.
AC Moore. Teachers receive 15% off your entire purchase.
Aerosoles. Bring your ID and score a 15% discount on purchases of $39.99 or greater.
Ann Taylor Loft. Enroll in the free Loft Loves Teachers program and save 15% off full-price purchases.
Apple. Apple offers special pricing on Apple products including computers, software and select third party products. This special pricing is available to college students, parents buying for a college student, or teachers, homeschool teachers, administrators and staff of all grade levels.
Banana Republic. Score 15% off – but only on full price purchases, when you show your ID.
Barnes & Noble – Save 20% off the publisher's list price on all purchases for classroom use when you join the free B&N Educator Program.
Cell Phone Service. Best way to check is to ask your carrier if they offer discounts for Educators – or, plug in your .edu email address on the provider's website to determine if a discount is provided – normally the discount is up to 20% & varies by carrier.
Container Store. Offers special discounts to educators to help organize the classroom. This program ends December 31, 2014.
Crayola. Artful lessons, classroom resources and the latest information regarding special programs and offers.
Dell. Provides discounts to Educators & Students- but you'll need to contact them for more.
Eddie Bauer. Show your teaching ID and score 10% off your purchase.
FedEx Office. Offers teachers, professors, faculty and staff members 15% off on most products and services at participating FedEx Office nationwide. To receive your discount, simply present your discount card when making a purchase in-store or at fedexoffice.com and the discount will automatically be applied.
Half Price Books. Educators can score a 10% discount when they sign up for the discount program.
Hobby Lobby. 10% discount for schools, but you must purchase with check or credit card from the organization.
JoAnn Fabric. Sign up for a free Jo-Anne Teacher Rewards Discount Card and receive 15% off all purchases.
Lakeshore Learning. Join the free Teacher's Club and save 15% off purchases everyday and receive special offers every month!
Limited. Show your school teacher ID and you can score 15% off storewide.
New York & Co. Sign up for the Teacher Program and you'll receive a 15% discount on your purchase for the entire year.
OfficeDepot. Sign up for their Star Rewards program and score discounts and freebies throughout the year.
OfficeMax. Sign up for their Teacher Rewards Program & score $10 back when you spend $75 on all supplies, furniture, technology & more – up to $100 each calendar year.
PBS Learning Media Program. Offers FREE Videos & Learning Opportunities for Teachers to include in their classroom- but you'll need to signup for an account.
Pets in the Classroom Grants. Petsmart offers Pets in the Classroom Grants to support Pets or an Aquarium for the purpose of teaching children to bond and care for pets responsibly.
Staples. It pays to be a Teacher Rewards member. When you sign up, you'll earn 5% back in rewards, and an extra 5% back in rewards on teaching and art supplies. Plus, get free shipping on every staples.com® order.
Teacher's Lists. Teachers sign up and submit your supply list and refer other Teachers to get FREE Wet Ones Antibacterial Hand Wipes and Westcott Scissors.
Tucson Values. You can score rewards and discounts from over 70 participating businesses when you sign up for the Tuscon Values Program.
Have we missed any? If so, please feel free to comment so we can add to the list!
thanks, Saving Dollars & Sense for help compiling this list.