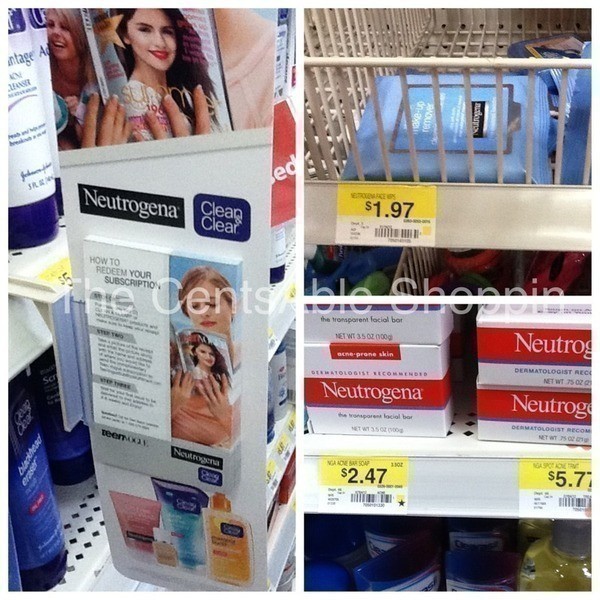 Yesterday i posted the chance for you to grab FREE Neutrogena Makeup Remover Wipes…
Well it gets better!! ;) I was in Walmart this morning and they had a Display – "Buy 2 Neutrogena OR Clean & Clear Products (no size restriction) + get a FREE ONE Year Subscription to Teen Vogue Magazine".
Super exciting – free wipes and cheap soap and a free magazine!
Neutrogena Soap $2.47
Neutrogena Makeup Remover $1.97
$2/1 Neutrogena Face Product
= FREE – $.47 ea.
The offer is a tear pad, in aisle, that states you need to purchase (2) products, and take a photo of your receipt of purchase, and email with name and address to where you want the subscription sent to – TeenVogueSub@cdsfulfillment.com.
Offer is limited – receipt numbers will be checked, and receipts must be postmarked by 10/1 for purchases made PRIOR to 8/31.
No official form is needed, and purchase does not have to be made at a specific store.