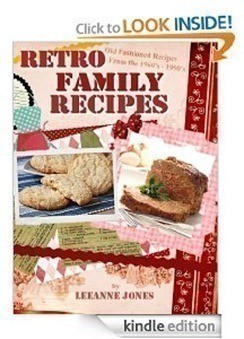 Probably the most interesting book I have found yet on the Kindle store –
Retro Family Recipes – Old Fashioned Recipes from the 1960's – 1990's
I hope you grab it before the price takes a hike!
Remember – you don't need a Kindle to read this; you can download Kindle reading apps for your computer.
Understand that prices can and do change at any time – so don't wait to grab these today. Bookmark this on your browser for more FREE eBooks.
Download our Toolbar to keep track of the latest deals!