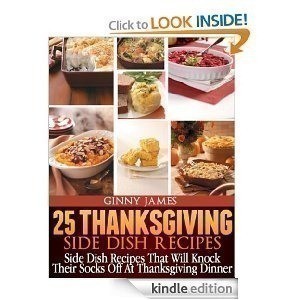 Pick this one up for Thanksgiving – it'll help us with some ideas on cooking up new dishes (I hope!)   25 Thanksgiving Side Dish Recipes
Bookmark this on your browser for more FREE eBooks – all sorted to category.
If you are without a Kindle– download FREE Kindle Reading Apps which allow you to read the book via iPhone, Windows PC, Mac, Blackberry, iPad, Android, and Windows Phone 7.