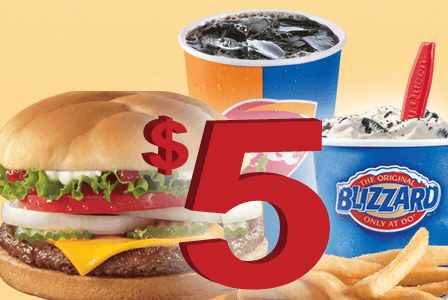 The Dairy Queen Meal Deal is back again for just $5.00! WooHoo! I love my Blizzards! 
You can grab a 1/4 lb. Grillburger, with Cheese, Fries, a Drink and an Mini Blizzard for just $5.00 at Dairy Queen for a limited time only. No coupon is required!
More food deals in the Restaurant Round Up!