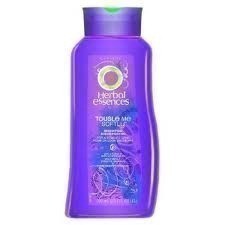 This is an exciting deal – today's inserts yield a super coupon for a FREE Herbal Essence Conditioner when you buy the Shampoo – up to $6.99.  Use that to score a nice deal on the set of Shampoo/Conditioner at CVS with this monthly ECB deal – limit of 7. Make sure you sign up for the Beauty Club before you get started!
Aussie, Pantene or Herbal Essences Shampoo or Conditioner 22.8-29.2oz $5.99, $5 ECB wyb $15 Limit 7
FREE Herbal Essence Conditioner or Styler, up to $6.99 WYB HE Shampoo 09/16  SS (exp 10/31)
$3/2 Herbal Essence, Pantene or Aussie 8/5 RP (x 9/30)
This is a monthly deal at CVS – you can take advantage of it if you have the coupons:
***Deal Idea***
Buy 4 Herbal Essence or Pantene Shampoo $5.99 ea. (Family Size)
Buy 4 Herbal Essence or Pantene Conditioner $5.99 ea. (Family Size)
Buy 3 SebaMed Trial Size Moisturizing Lotion (by Cosmetics) $.99
= $50.89
Use 4 – FREE Conditioner wyb Shampoo 9/16 SS (x 10/31)
Use 3 – $1/1 SebaMed marked to $.99/1 (in the boxes of the trial size)
= $23.99 + tax
You'll earn $10 ECB (Spend $15 get $5 ECB), + $5 from the Beauty Club (for purchase over $50)
Final price paid is $8.96 for Herbal Essence or Pantene.. even lower if you have more coupons such as a $4 off $20 to bring down the cost. Do note that I did not include the $3/2 – If you have the $3/2 may see if you can use 2 of them to bring down the cost – not all stores may allow you to combine so I left out.