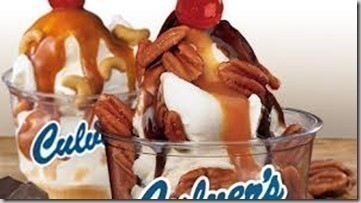 Yum and double YUM!  If you are in the Valley of the Sun, you can score a SWEET Deal at Culver's on Tax Day!
We're just a few short days away – but get ready.. because on April 15th, Culver's is serving up their one-day deal – the $2.00 Tax Day Turtle Sundae. You can head to any of their Valley locations for this special treat.
Find the location near to you by heading over HERE.
(Thanks, Pulling Corks and Forks!)