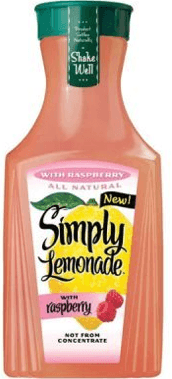 Here are all of today's printable coupons!
$0.75 off ONE Pantene Shampoo or Conditioner
$3.00 off the purchase of In Secret dvd
$2.00 off BOOST Nutritional Drink or Drink Mix
$1.00 off any (1) JERGENS Natural Glow product
$1.00 off (1) Suave Professionals product
$1.00 off 4 Minute Maid Fruit Drink or Lemonade
$1.00 off (1) Dial Body Wash or Dial Bar Soap
$0.50 off (1) KRAFT Mayo or MIRACLE WHIP Dressing
$1.00 off (1) RESOLVE Laundry Stain Remover
$1.00 off ONE Tide Detergent
$0.75 off one Simply Lemonade or Simply Limeade
$1 on Jimmy Dean Frozen Product
$1.00 off (1) Minute Maid Drops Water Enhancer
Don't forget you can head here to change your zip code for any that are zip code specific, or to check & see what is still available for you to print.
Don't forget to grab this one for $1.00 off any one (1) Revlon Nail Product – it's still valuable and will score you Nail Clippers for $.44 at Fry's this week.