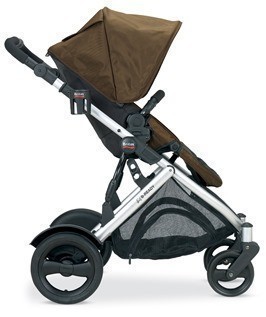 Here's a great deal on Britax for all the moms and dads – it runs through 11/30.
Amazon is offering their Britax Ride Event Again; buy a Britax Stroller and score a Britax Infant Seat, Chaperone Seat, or Bassinet FREE. The offer is valid for a limited time only.
Even better, we have another Britax offer we can stack with this one too. Britax is offering a FREE Boulevard 70 Car Seat when you send in "5″ UPC Cutouts. Between both offers, you can score 2 FREE Car Seats:
Offer 1 – limited time only: Buy the Britax B-Ready Stroller & get the B-Safe Infant, Chaperone Seat, Second Seat or Bassinet for FREE- this offer is running on Amazon right now .. and the cost of the Car Seat will come off at the final checkout.

THEN……Offer 2: Buy 5 Britax from the following categories (Stroller – Car Seat – Baby Carrier – Large Accessory – Small Accessory) & get the Boulevard 70 for FREE when you send 5 UPC cutouts.

They mail you the item FREE. Go HERE for more info including the list of participating items.
You would obviously buy the Britax B-Ready stroller on Amazon along with 3 other items; your Amazon purchase would give you a FREE B-Safe Infant seat (an Amazon Promo); then, cut the UPC out of that FREE seat, along with the UPC's on the other 4 items. Then send in for the B-70 seat!
How to get the deal:
Add the B-Ready Stroller $374.99 on Amazon. Then go HERE to select your B-Safe Chaperone Seat ($229.99 retail) – the Seat will come off at checkout.
Also, on Amazon, Purchase:
-Carrier ($129.99 retail or $104 on Amazon HERE)
-Large Accessory – ex. Infant Car Seat Adapter ($36 on Amazon HERE)
-Small Accessory – ex. EZ Cling Shade ($6.75 on Amazon HERE)
3.  THEN, once you receive the Stroller, FREE Car Seat, Carrier, Large AND Small Accessory in the mail, cut out all 4 UPCs, and mail in for the offer for a FREE Boulevard 70 ($319.99 retail) – (FREE with Mail in Rebate)
You just have to register online at Britax and then send the UPC's in. They then credit you the UPC's and you can order whenever you feel like it. You don't have to do do it right away.
All in all you'll spend just over $500 and get 2 Accessories, 2 Car Seats, 1 Carrier and ONE Stroller.