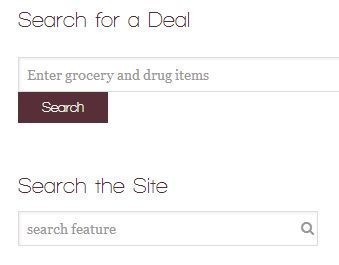 Just a reminder – You may have noticed another improvement to the blog; if you refer to the right side of the blog you will see a search box at top of the weekly grocery deals.
Search for a Deal
Search the Site
Search for a Deal searches for a specific item on sale this week among all the stores..
For example, If you are eager to find out where Huggies are on sale, and you are limited for time & don't want to go through the matchups, you can type HUGGIES – hit Search.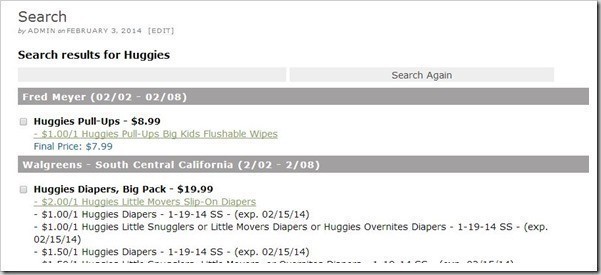 You'll get a list of all of the current weekly deals that include Huggies Diapers, the store they are on sale, and the coupons you can use.
Do note that the search box will look through all of the grocery lists I have at present on my site – with the exception of Albertsons  (they are part of the old list feature).