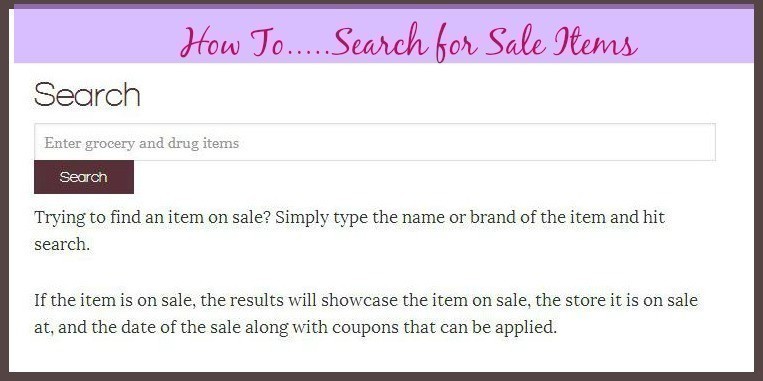 Just a reminder – You may have noticed another improvement to the blog; if you refer to the right side of the blog you will see a search box at top of the weekly grocery deals.
Search for a Deal
Search the Site
Search for a Deal searches for a specific item on sale this week among all the stores..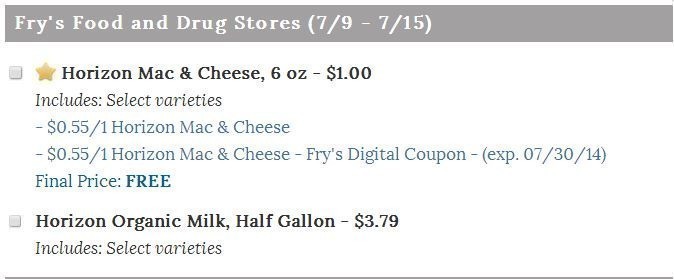 For example, If you are eager to find out where Macaroni & Cheese is on sale, and you are limited for time & don't want to go through the matchups, you can type Horizon– hit Search.
You'll get a list of all of the current weekly deals that include Ritz at each store.
Do note that the search box will look through all of the grocery lists I have at present on my site – with the exception of Albertsons.