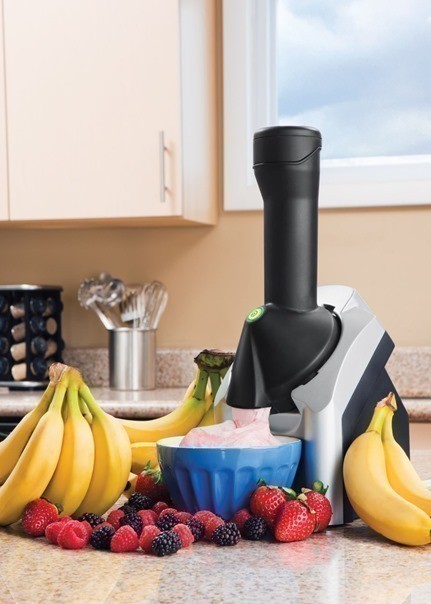 What a sweet gift for Christmas, or even for yourself!  Amazon has the Yonana's Ice Cream Treat Maker for $29.99 – reduced from $60.
The machine makes ice cream treats using only frozen bananas and fruit – it has some great reviews.
Features:
The unit instantly churns the ingredients to produce a treat with the texture of frozen yogurt or soft-serve ice cream

The chute easily accepts berries, sliced mango, or cantaloupe along with frozen banana to incorporate the fruit into a silky-smooth confection
Yum, great way to use all your fruit….. and even better if you have a gluten intolerance and food allergies.