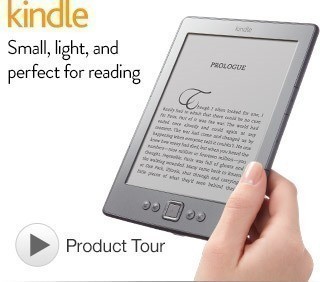 I'm not too hip on posting random promotions, unless it's something everyone can take part in.. but many of you have asked why I haven't posted the $9 Amazon Kindle Fire offer.
Not everyone has this promotion… but if you are lucky and scored it, it's a great one.
Amazon has a random Targeted Promotion for $40 to $60 off a Kindle Fire. To see if you scored the offer head HERE – I did NOT score it, but you may have been lucky. It is strictly a random offer, very few have been fortunate to have it.
The offer, if you should have it, combines with the FREE Voucher for 20% off Refurbished Kindles through 10/29.
After the $40 Radon Promotion, and the 20% discount, Use the voucher to pickup the Certified Refurbished Kindle Fire for $20 or less after credit..