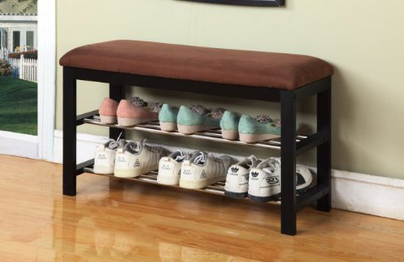 Here's a GREAT way to organize your entry way of your home — pick up this Fabric Shoe Rack Organizer & Hallway Bench for just $51 on Amazon..assembly is required (but is minimal)…
Can be used as a shoe organizer, bedroom and hall way bench with microfiber fabric upholstery seat cover on a black metal base.

Dimensions: 32″ W x 12″D x 19″H.
AND it ships FREE with Amazon Super Saver.