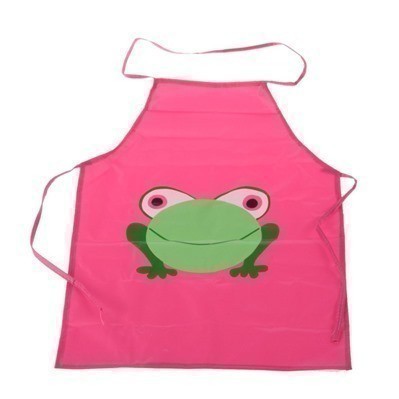 We all have kiddos (most of us!) & if you do, you can score a sweet deal on Amazon – I LOVE this!
Pickup the Cute Children Waterproof Apron With Cartoon Frog Prints For Painting/Cooking for $2.42 – ships free as well. They have several colors…
This may work well for arts/crafts projects at home.. or even for those messy eaters as well.