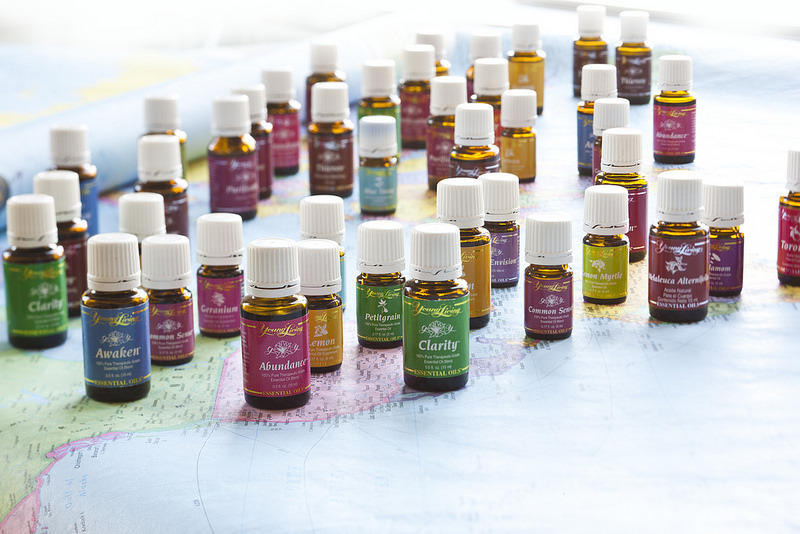 Over the last year, we have incorporated more and more Essential oils into our wellness ~ we started using them for health challenges that came up.
It wasn't long before we started using them for MANY other areas… the more that I learned about them, the more I realized that they can be used in so many ways.
Since making that lifestyle shift, I feel like my personal health and the health of my husband (and kids) are MUCH better than it was before.
Although many of you use them just as much if not more than I do, many of you may wonder how we use them… so I thought I'd share a little bit of my day to day oil routine.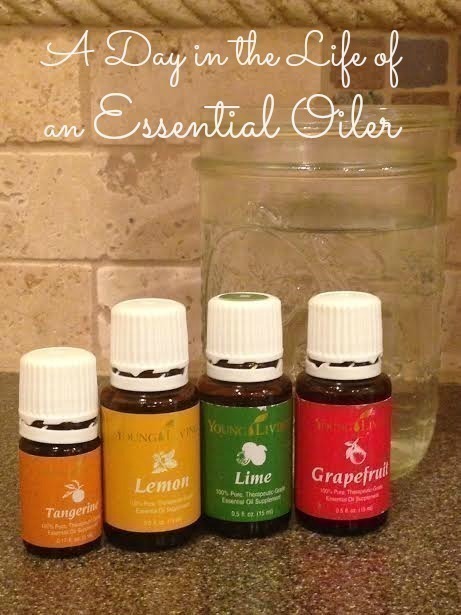 7:00 a.m. Lemon, Lime and Grapefruit Water. I drink this ALL day long. It's hot here in Phoenix and that means we must hydrate. I have never loved water in the past, but since using Essential oils in my water, I have NO problem getting my 6 – 8 glasses a day. Lemon Essential Oil consists of 68% Limonene – , not to mention it takes 75 lemons to make ONE bottle of Lemon Essential Oil. Lime helps clear your mind, & helps support a healthy immune system.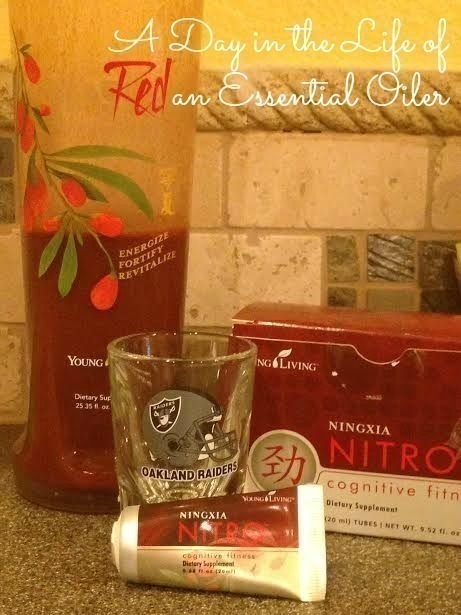 8:30 a.m. Time to take my NingXia Red. I have been taking NingXia red since February.. I'm SO glad I have it! Every day I take 1 oz. of NingXia Red – which has the same ingredients as 34 Large Onions, 100 Oranges, 814 Blueberries, 22 Medium Carrots, 10.85 lbs of Spinach, 55.33 pounds of Almonds, 73 Strawberries, 59 Broccoli Florets, 93 apples and 130 Tomatoes.
AND mid-day, I always give myself the boost I need to pull through the REST of the day with NingXia Nitro – more on that later!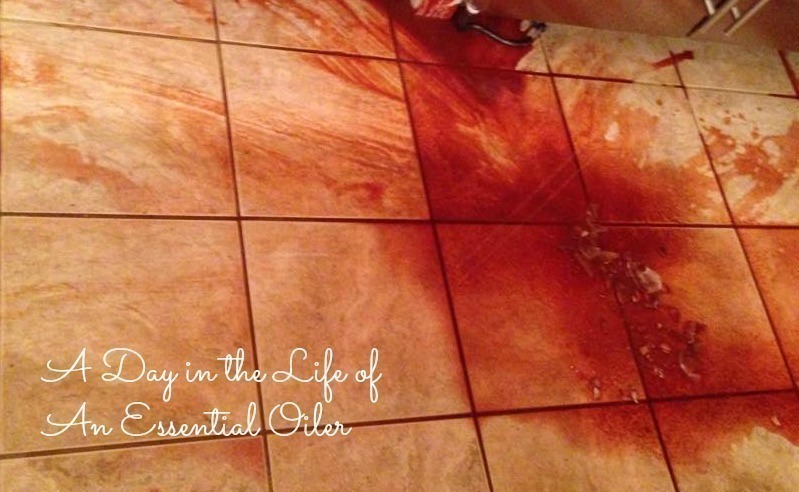 Whoops! That bottle above – didn't last long on the counter… my 8 year old takes 1 oz. of NingXia red each day too – but this particular day, the bottle happened to be a slippery one, and undoubtedly proved quite messy. I was thankful on this day for Thieves Cleaner, my mop and my broom!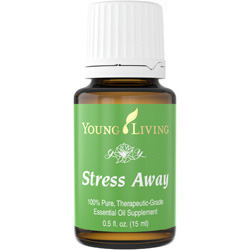 This is when Stress Away Comes in handy. I'm thankful for this ~ I can add topically to my wrists, and also to my water… we keep Stress Away at home, and Dave also has one at work. It does a super job at reducing tension.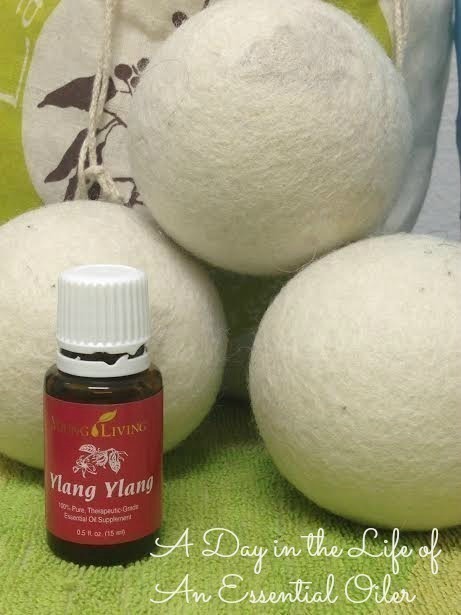 10:00 a.m. (and through the day!) Time for Laundry. I try to keep VERY small loads in the washer & dryer, because it helps us manage our laundry routine effectively (you can read about that HERE)…
Dryer Balls are an important part of that routine because they speed up the dryer time and cut back on energy. We don't like to use synthetic chemicals on our clothing so we make our own detergent and we use 100% Wool Dryer Balls coupled with a few drops of our favorite essential oil to give our clothes a fresh, clean scent. Ylang Ylang is one of several we reach for because it helps promote a relaxing and soothing atmosphere… though depending on where that bottle is, sometimes I will pick up Lavender as well.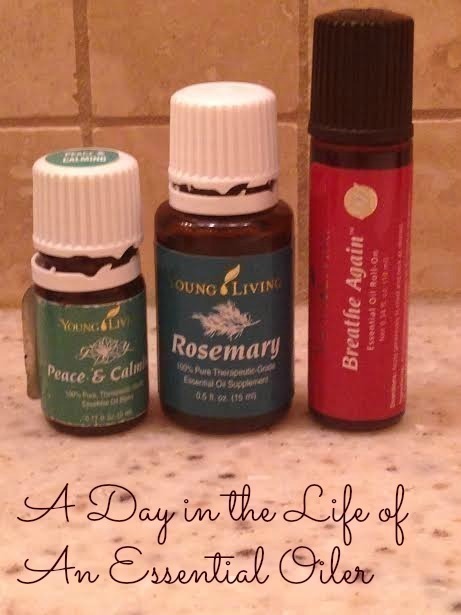 10:30 a.m. It's just before lunch, and one child is ready to nap and the other is JUST waking up (they have some crazy sleep schedules) and I'm needing several oils to help me stretch this next hour!
Peace & Calming works great to help my littlest one get ready for a nap – I put it on the bottoms of her feet.
Rosemary helps to support the immune system and is a great addition to our personal care regime. We keep it in the bathroom and add to our homemade body wash, and also to our shampoo to aid in scalp support. A few drops on my wrists helps me to focus.
Breathe Again is by far the most amazing bottle of ALL the oils I have. That ONE bottle does SO much to support my respiratory health. I keep it in the bathroom and apply morning, noon and before bed ~ it also gets carried with me when I leave the house. It helps support that seasonal discomfort.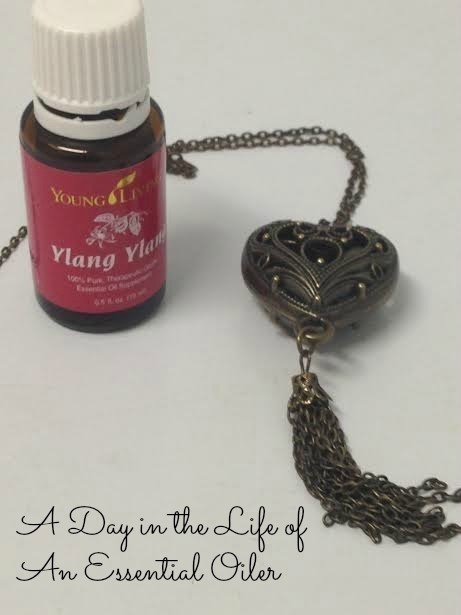 12:00 p.m. Time to head out to drop the boys off at Grandmas for a few hours while mom runs to the store, post office and gets some errands done. If my daughter is not wearing her Diffuser Necklace, then I'll grab it to wear (but, 90% of the time she is wearing it!)
Her favorites to put in the necklace to carry with her are Ylang Ylang (which is soothing and relaxing), Joy, and Gratitude. We made our own necklace together and she loves it.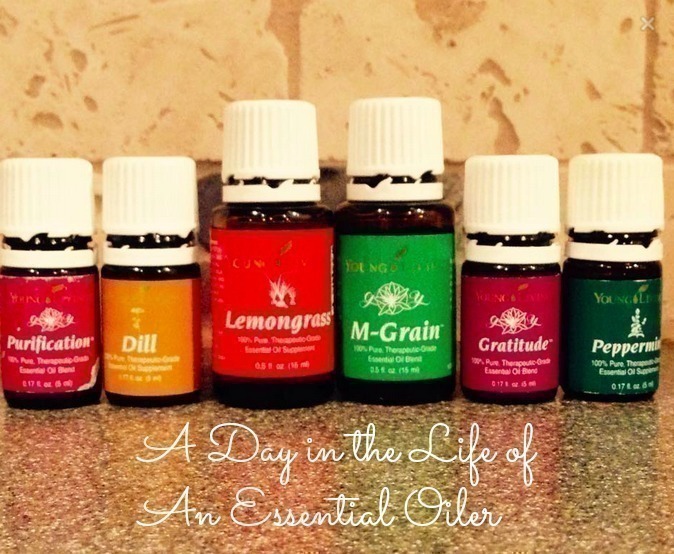 12:00 p.m. My Mid-Day Arsenal. It's mid day – the older younger kids (3 and 5) are creating havoc while the baby snoozes on her mid-day nap. I'm working away on the blog, and trying to keep the boys entertained … these oils above truly help me pull through the early afternoon hours until it's time to get ready for dinner.
Purification. Because I have two diffusers going almost all the time, Purification is my choice for keeping the air crisp & clean in the kitchen. My 8 year old also has chores during the day and uses Purification with Baking Soda before vacuuming the carpets (it's great for eliminating stinky smells).
Dill. Great to help me ward off my sweet cravings to whip up cookies. If you don't already know, sweets are my biggest downfall. I'm trying REALLY hard not to indulge .. and to keep my figure. In order to be successful, I must continue to use Dill – I apply a drop to the bottom of each BIG toe. Cravings subside, mom feels better.
Gratitude. The perfect way to elevate my spirits when I'm feeling grumpy from the heat. I throw 4-5 drops in the diffuser and plow on with my work.
Lemongrass. Supports my circulatory and digestive system – I usually put 1-2 drops in every glass of water – I do my best to drink 6-8 cups each day (if not more especially when we're in such hot temperatures).
Peppermint. Looking at a computer can be hard on the eyes and strenuous for the mind. Peppermint serves many purposes in that it helps relieve pressure, it also helps aid digestion with a drop of two in my water (which is important when I chose to eat spicy items at lunch!)
M-Grain. My ultimate go-to for relief in the head and neck area – combined with peppermint, I apply M-Grain topically behind my ear lobs, and on the base of my neck to help provide relief on the most difficult days. It works quickly … and helps me re-gain focus.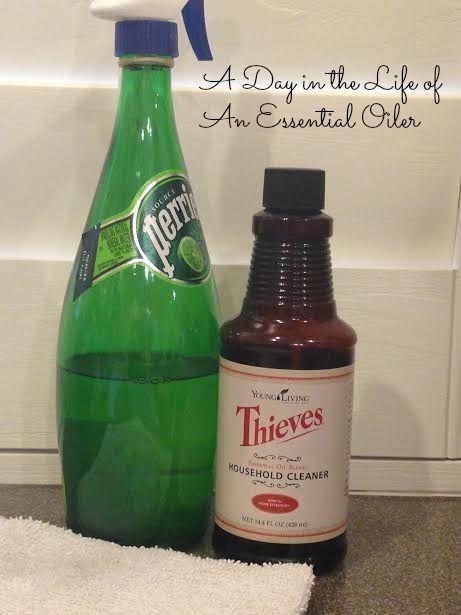 3:30 p.m. Dad comes home soon, and while the kids are sleeping on their afternoon nap, I whip through the most tore up parts of the house to spray it back into shape. Thieves Household Cleaner is the ONLY bottle of cleaner I have in my house, aside from my glass spray bottles that we use to mix it up. (Those of you who have been reading know my 3 year old can be pretty creative with his messes…)
That ONE 14.5 oz Bottle of Thieves Cleaner is SO concentrated, I have had the bottle 7 months and STILL have some left. Thieves Dilutes 60:1 for light cleaning, or 30:1 for walls. It works great on carpet, baseboard, counters, and more – not to mention I repurpose my glass bottles to mix up so we have one in each room.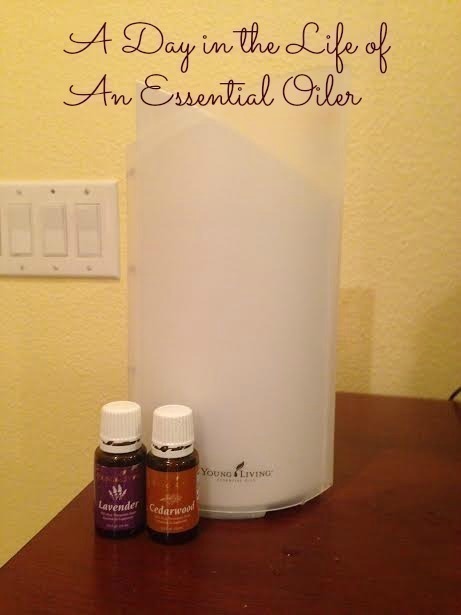 8:00 p.m. We're getting ready to sleep! We give the kids a bath with a few drops of Lavender Essential Oil to help them wind down.. and my 8 year old gets the diffusers (yes, we have 2 in the bedroom!) ready for a long night's rest.
My mind has a difficult time turning OFF, so this combination works perfect for us ~ Cedarwood and Lavender BOTH help to create a relaxing, calming and comforting atmosphere.
A few drops of each together makes all of us feel like we can lay our head down and close our eyes ~ we love how they help us get a solid night's rest.
*I really wish I could tell you more specifically why I use each of these (and more) Essential Oils each day…unfortunately the FDA's censorship of Natural remedies including Essential Oils prohibits me from doing so on my blog. Just know that some of my "whys" above seem rather broad, that is the reason. I'm just VERY thankful for the resources that my YL team has provided me with to allow me to find very specific products for very specific needs.
There you go ~ that is an average day in the footsteps of an Essential Oiler. Of course, every day is different with a new set of challenges (especially for those of you with kiddos!) – I'm thankful I have a way to help my mind and body take on those challenges (whatever they may be!).

Don't have an Essential Oils kit yet? You can head over here to learn how to get started and get the most bang for your bucks with a special – valid for this month only!