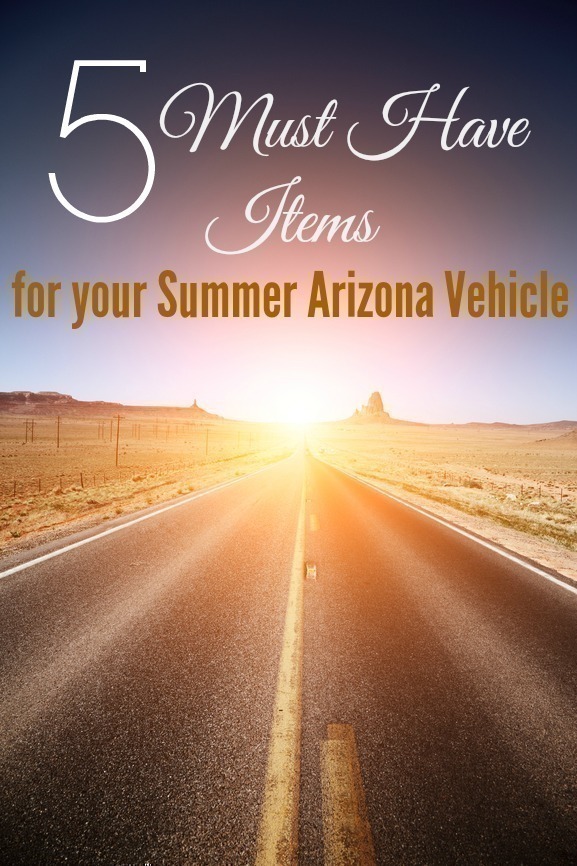 Do you do a lot of driving over the summer? We do, and not just in town but OUT of town to Yuma, California, Tucson & even Sierra Vista. It's our time to catch up on visiting family, friends, and even old Military Battle Buddies.
Driving is one thing that I leave to my spouse – he's the BEST at preparing to go. I'm great at washing all the dirty clothes when we get back (odd how that works, isn't it?) :)
He preps, he packs, he arranges. And he's great AT it. And one thing I can say is that we are ALWAYS fully prepared no matter where we go.
Just a week or two ago, I filled up at the gas station, across from him – two separate cars. Everything was hunky dory until he said "Hey! I'll see you at home!" Great! I hopped back in, shut the door, turned the ignition on, and nothing.
Silence. This can't be. He just drove off. He left his phone with me. Not to mention, we had no other way to call him. My kids were annoyed, "Air Conditioner! AIR CONDITIONER" — and my response was simple: I can't. It doesn't work. Sorry guys. "Call Dad!" – well that would be GREAT, but you are playing games on your dads phone….
But, thankfully we were prepared, we had a cooler with ice in the back. We had emergency jumper cables (obviously that would have worked great if it was the battery but in this particular case it wasn't!"
About 1 1/2 hours later, he must have realized "Hey, the house is REALLY quiet. I wonder what is taking my wife so long?" At which time he messaged me from Facebook and asked me what I was doing… " – my gracious response was "I'm at the gas station. Waiting for someone to come and get us 5." :)
Thankfully water and kept my kids happy.. thanks in part to a planning husband. Entertaining the kids for that long wasn't easy though, I'll admit.
When you have Kids or a family, and you spend time driving around Arizona in the Summer, it's always wise to have "STUFF" with you. Just in case. It's nice to be able to rely on yourself and not have to rely on people to save you in the case of an emergency. So we rounded up 5 MUST have items for your car/truck in these HOT Arizona summers.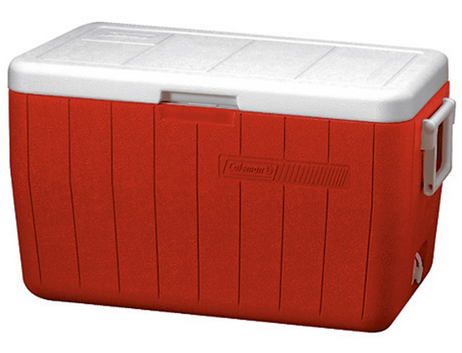 Ice Chest
They will get thirsty 20 seconds after you leave your house. You really can't say, what? It's not like we are crossing the desert…'cause we are! In theory. Right? :)
I carry water, granola bars, fruit, etc. Not only is everyone staying hydrated you are also staying away from the fast food restaurants drive thru lane. Not to mention if you break down, you'll have plenty of water to keep you hydrated.
Walmart has a Cooler, Jug and Small Cooler Combo for $21 – great deal, and perfect to keep in the car in the back – just in case.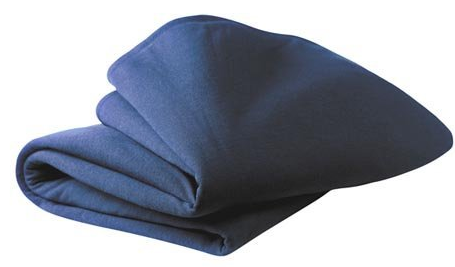 Towels or Blanket
If you plan on going to a park the tables or benches will be hot after sitting in 155 degrees all day. Make sure you protect yourself and your kids.
If you break down and need to change a flat the asphalt will burn you so make sure to carry something in the car in case you have to kneel on the ground. Amazon has Emergency Blankets that come several to a pack, keep a few in each vehicle.
Sun Care
Once a day is not enough especially if your are heading to splash pads. We need to reapply this throughout the day if we sweat, work or play in the Arizona Sunshine.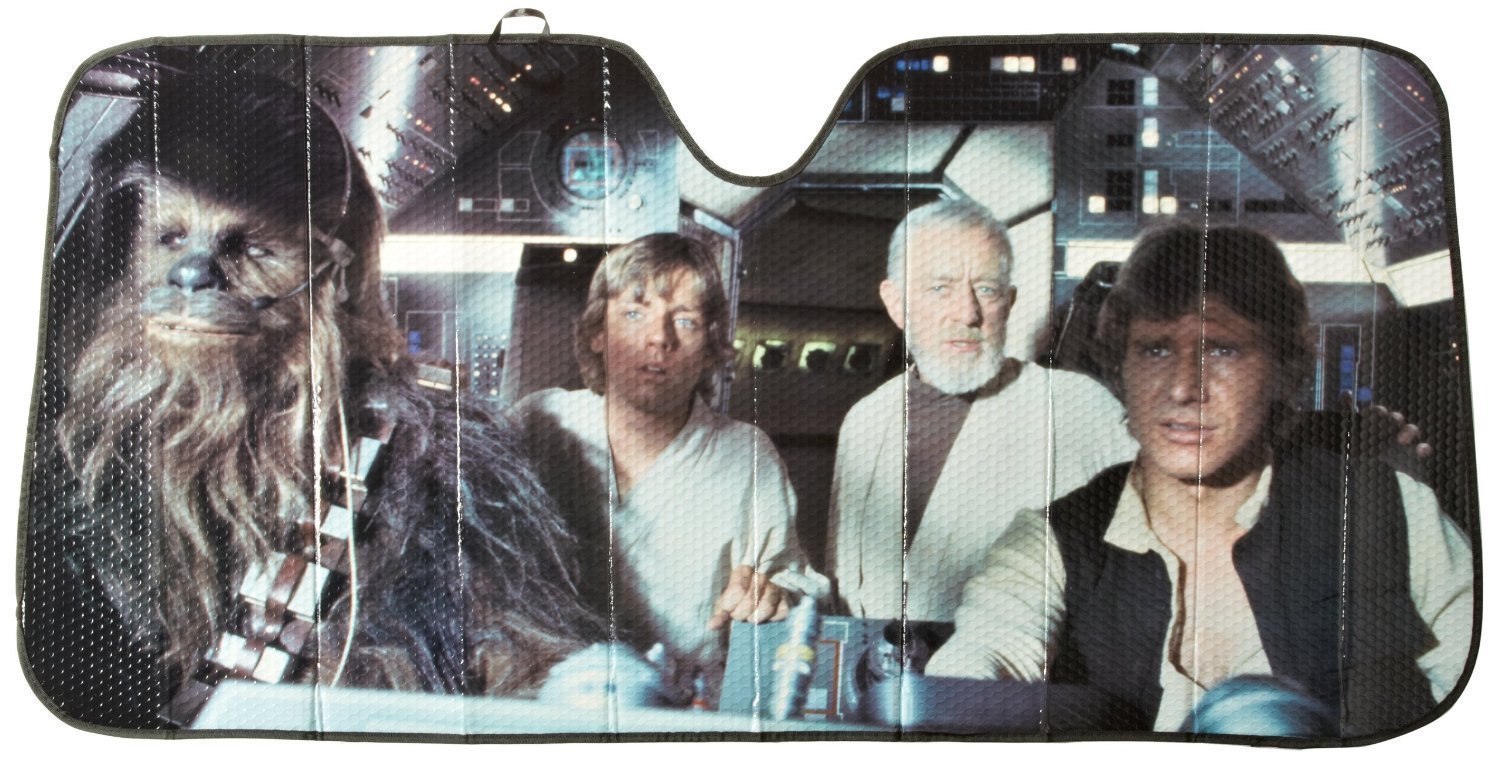 Car Window Shade
This will help keep the steering wheel non scorching. Remember every little thing helps. Having one helps… but only if you use it. So take the extra 30 seconds to put it up and you'll cut back on the heat on the wheel/dashboard/seats when you get back in.
Here are two of my favs:
Costco has some great ones too – much cheaper, once you walk in. I have seen them the last few trips.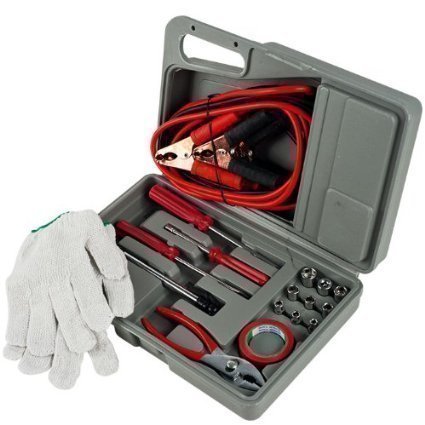 Car Emergency Kit
The heat will do a number on your car if you let it. Make sure you are prepared for any emergencies. Car batteries don't last long in this climate so make sure you can get a jump to the nearest AutoZone if needed.
Here is a great deal on a kit we found – for $9.99 (Reg. $49.99).. it has all the basics you should need.
Can you think of anything else that you would find helpful to have in the car in the summer?