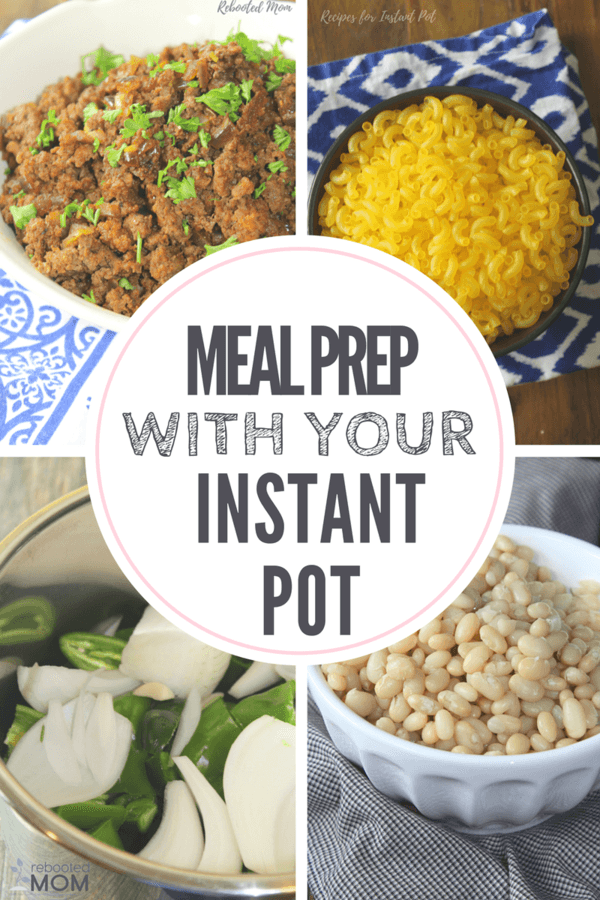 Cooking your own food can be such a wonderful way to save money, but it can also help save time – especially if you have children, schedules and family obligations to take care of during the week.
When it comes to eating healthy, preparation is the key to being successful. By spending time preparing meals you will make better dietary habits – you won't be as tempted to head out to a fast food restaurant or a sit down restaurant, eat unhealthy and break an already tight budget.
Planning and preparing your meals ahead of time is a no-brainer – especially if you have kids.
Plus, if you are intimidated by cooking, there are some tricks that you can help make your meals easy peasy – If you have an Instant Pot, you can save time and money by using it to cook and prepare food ahead of time that will save you time in the kitchen later on.
Who doesn't want extra time to spend with their kids? Perhaps go to the gym? I think we all do.
Here are 7 easy items to prep in your Instant Pot to make dinners at home easy through the week.
Related: 15 Things you Need to Know About your Instant Pot
Garbanzo Beans
Garbanzo Beans, otherwise known as chickpeas, are a wonderful source of protein and fiber – they all pack magnesium, potassium and iron.
Normally, cooking them on the stove would take hours – but if you have an Instant Pot, cook a batch or two each week and pack them in freezer bags for:
By making them ahead of time on a lazy Sunday, you will have a staple that can be used for a variety of recipes:
Ground Beef
Ground beef is a wonderful make-ahead staple that can be frozen and used in recipes in a pinch – thankfully the Instant Pot can whip up quick, and flavorful Taco Meat that can be incorporated into taco salad, soups, or even casseroles.
Source out a local farmer in your area for pastured beef and purchase in bulk. If you can't afford pastured beef, then lighten up on your meat with meatless meals – or, instead of having meat daily, cut back to 1-2 nights each week.
Use your Instant Pot to make Taco Meat in the Instant Pot and freeze that to use in quick recipes that can be made on a busy weeknight.
Try this Easy One Pot Enchilada Pasta for some variation!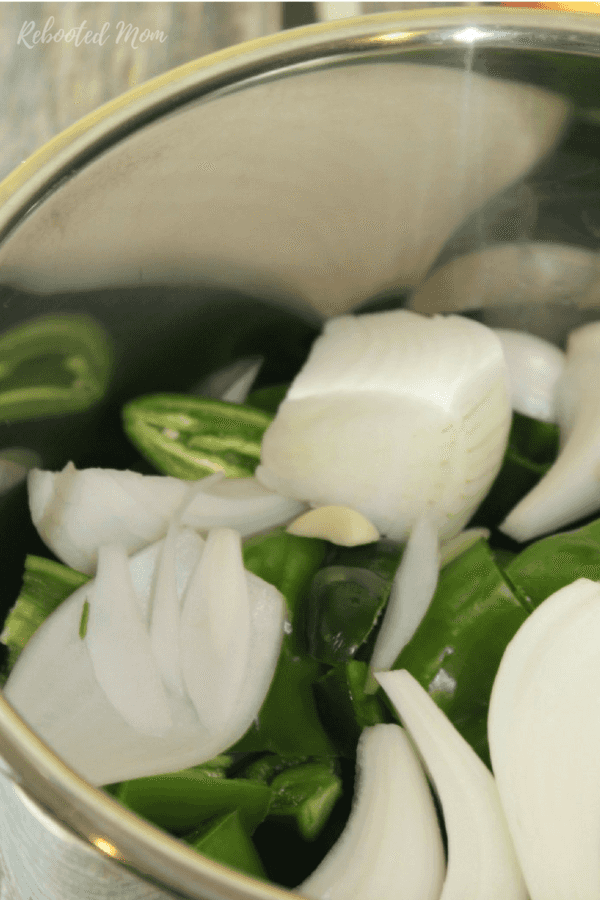 Green Chile
Green Chile is a wonderful staple to have in the freezer – not only can it be added to soups, it can be combined with chicken and used in tacos, burritos & more. You can spread it on mahi mahi fillets and cook in just minutes in your Instant Pot.
Cook it with chicken to freeze for quick dinners – or, cook without the chicken and can the chili verde to use in recipes for the next few weeks.
Here are some easy recipes to incorporate green chile: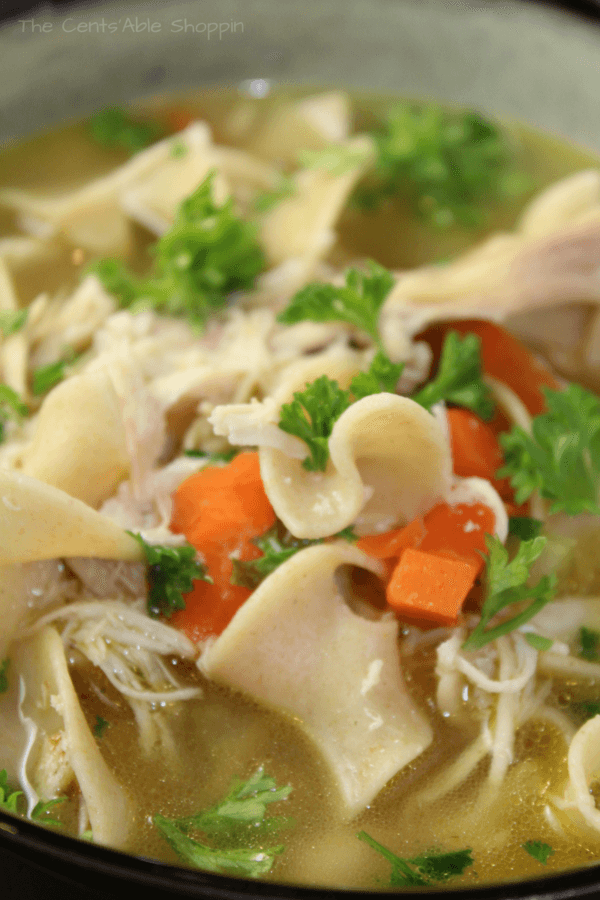 Chicken
Chicken is such a piece of cake to make in bulk in your Instant Pot – whether thawed or from frozen, in just 25 minutes you can have enough for the week for your family.Cooked chicken breasts can be shredded and used for sandwiches or… chopped and used in chicken noodle, or used in tamales.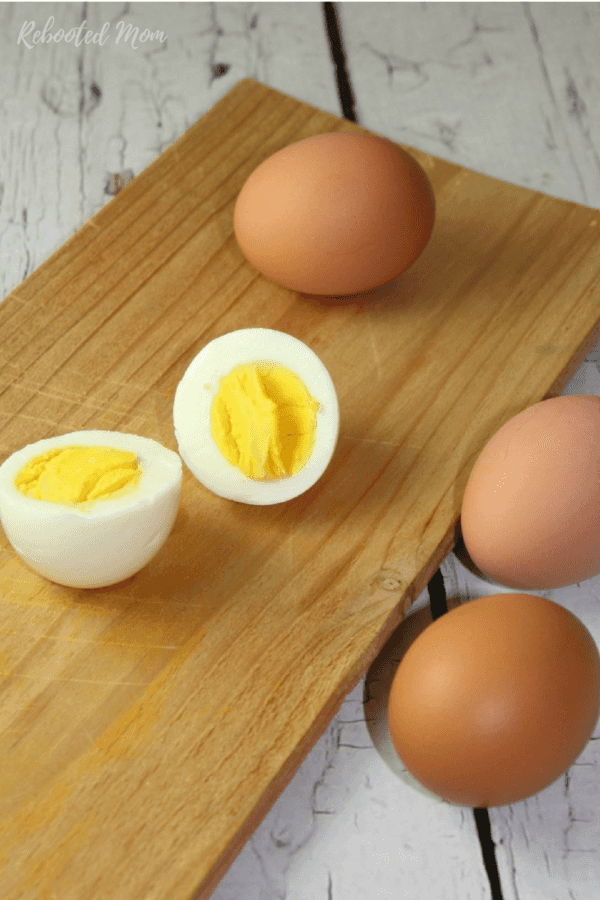 Eggs
At last check, we had 12 dozen eggs in our garage, and we just can't keep up with the influx of eggs we get each day. Eggs can be a wonderful way to save time in morning – whether hard boiled, soft boiled, made into egg salad sandwiches or even Egg Casserole if you are feeding a crowd.
The Instant Pot can crank out a dozen hard boiled eggs in just a few minutes, and soft boiled eggs in even less time.
Related posts: Easy Low Carb Egg Casserole

Pasta
Pasta might not be the first thing you think about when it comes to meal prep – but it's helpful for us on busy nights. The Instant Pot is such an incredible way to make pasta – in just a matter of minutes we can cook up a box, drain and transfer to Ziploc bags and store in the fridge.
Related post: Pasta in the Instant Pot
We can add pasta to soups, or make creamy make and cheese in a fraction of the time by just whipping up the sauce with some butter, cheese and milk.
White, Black, or Pinto Beans
One of the best reasons to have an Instant Pot is to cut back on the time it takes to boil beans on the stovetop – not only time consuming but taxing on your air conditioner in the summer when it's incredibly hot outside.
In just 45 minutes, you can cook beans from dry – Pinto, Peruano, Black, even White Beans. White Beans are such a wonderful way to add fiber to soups and can be incorporated into easy recipes like this Instant Pot Salsa Verde White Chicken Chili.
If you are out of garbanzo beans, white beans can be used to make a wonderful spread for chips and sandwiches, too!
Looking for more bean recipes? Here are a few: