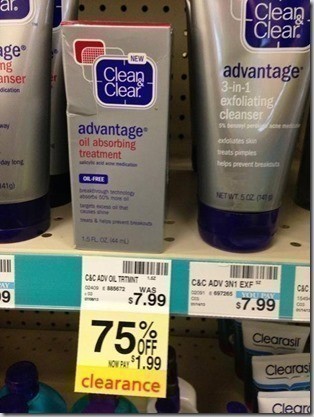 Grab this coupon for $1 off Clean and Clear Product = if you shop at CVS I found the Advantage Acne Oil Absorbing Treatment for $1.99 last week.
I did not have coupons with me, but… 5 days later went back in and surprisingly enough, all of them (3 boxes) were still there on the shelf waiting for me ;) So you might find this too.
After coupon pay $.99 – it's a great gift basket item for a teenager for Christmas.