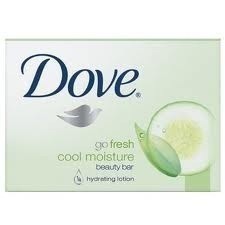 Here's to hoping we can snag some inexpensive soap with this coupon! Print a NEW coupon for $1.50/2 Dove Products – it excludes travel size and trial.
They have single bars of Dove at Walgreens fairly often for $.99 with in-ad coupon – I looked ahead through 6/30 and don't see them in the upcoming ads, but they could come any time after that (you can also find them at Walmart too).
If you can find the INDIVDIDUAL soap bars, you can grab 2 of them for as low as $.25 when they go on sale at Walgreens. GREAT stuffer for gift baskets for the gals at Christmas!
Thanks, Printable Coupons & Deals