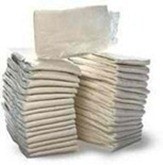 This week's diaper deals are brought to us by Alex and Cassie at The Thrifty Couple.
Each week they work hard to bring the best deals forward each week as a resource for you. I encourage you to seek out their weekly diaper round up on their site through the links here as well.
Please see my disclosure policy.
Recently In This Category