These coupons have reset today – they make great lunchbox additions.
Hormel Sandwich Makers $1.98
$1.00 off HORMEL SANDWICH MAKERS™ product
= $.98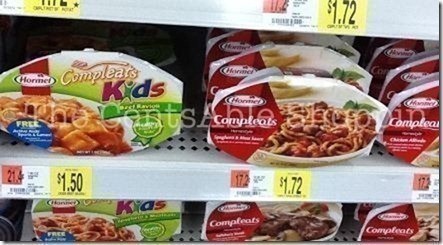 Hormel Compleats for Kids, Regular Compleates $1.72
$1.00 off HORMEL COMPLEATS meal
= $.50
Remember that prices can vary by store; this was in my Queen Creek Walmart.
Please see my disclosure policy.
Recently In This Category