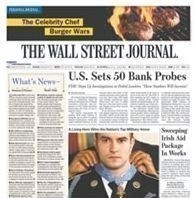 Grab a free 39-week subscription to the Wall Street Journal – often times, this will have the coupons that you get in your regular Sunday paper…and is a great addition to any papers you might already receive.
It does take 6-8 weeks before you start seeing your first paper – so please be patient.
Please see my disclosure policy.
Recently In This Category