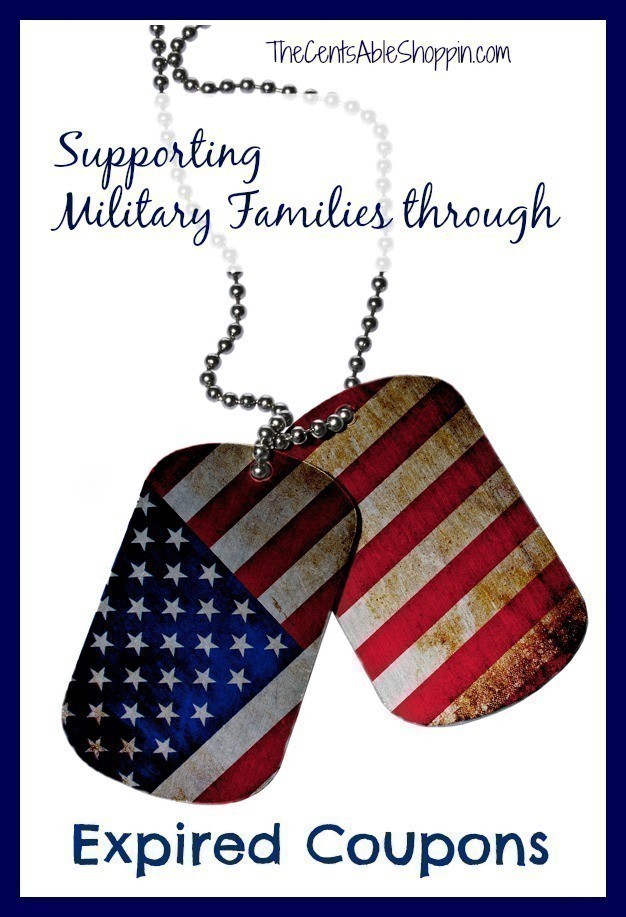 Those of you who are new to my site may be curious as to what you should do with any coupons that you might not be able to use, that expire – and the great news is that we can use them to support the troops.
For military families who relocate overseas to various locations…the transition can be very diffic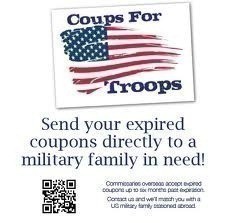 ult. Enlisted soldiers and their families may find stretching their dollars a real challenge, even more so then those who are based in this country.
We can send those families our expired coupons or….sending them to cooperatives (co-ops) around the nation who can pass them along.
There are several military family support centers overseas who offer coupon exchanges. The military commissaries (grocery stores) overseas accept manufacturer's cents-off coupons for up to six months past their printed expiration dates.
Some tips for gathering those coupons:
Cut and trim the sides of the coupons.
Separate the coupons into two major categories - Food (for humans) and Non-Food (pet food would be non-food). Place them in large sealed freezer bags and label.
Attach a dollar total of the coupons onto the bag.
Prior to sending your coupons, you may want to touch base with whom you are sending them to, to make certain that they do not have any other preferences for you to follow.
I would highly suggest heading over to the Facebook Page "Expired Coupons for Overseas Military" – they can match you up with a military member overseas so that you can send that family your coupons.
You can also join us on our Facebook Community where several of our readers do participate in our couponing adventures all the way from overseas in Japan- who would be happy to be the receiving end of your expired coupons as well.
Please see my disclosure policy.
Recently In This Category