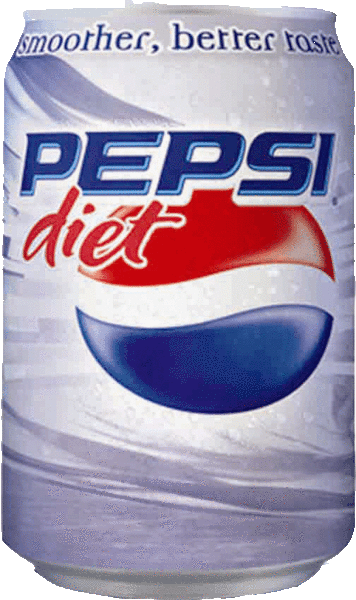 Here is an updated list of Instant Win Games .. two special readers recently let me know they won this week, hopefully you are just as lucky too!
Target Ready .. Set… Win!
Play Target's Ready, Set .. Win! Sweepstakes 1 time daily through 4/20 for your chance at 1 of 25 FREE $25 Gift Cards from Target each day.
International Delight – Guess the Beans
Play this weekly for your chance at winning a tumbler club - you need to guess the beans.. goes thru 4/22.
Maxwell House Prize Pack IWG
Play once daily through 4/25 for your change at 1 of 800 Maxwell House Perk Up Prize Packs with a Coffee Mug, Scoop, and $20 Cash Card – you'll even score a coupon for $1.50/1 (value $31.43).
Soft Scrub Brighter Bowl
You can play the NEW Soft Scrub Brighter Bowl Sweepstakes through 4/26 – each day, enter one time for your chance at 1 of 251 prizes……You can win a $1,000 grand prize in a check, or gift card and a year's supply of Soft Scrub (10 coupons) OR, 1 of 250 2nd place prizes of any FREE Soft Scrub Product.
Charmin Baby Got Back
Play the Charmin Baby Got Back Sweepstakes – once daily through 4/28 for your chance at 1 of 2,800 prizes.
Jack Links Squatch This
Play daily thru 4/29 for your chance at 1 of 50 $25 iTunes Cards, or 1 of 250 Squatch Stick Prize Packs.
Twix Instant Win Game
Enter twice, daily for your shot at a FREE Twix, Xbox, and much more – through 4/30/2013.
Diet Pepsi Love Every Sip IWG
Play the Instant Win Game for the Pepsi Lovers  — through 4/30 for your chance at over 900 prizes – including FREE Diet Pepsi 2 liters, Amazon Gift Cards and more.
Kashi Great Organic Giveaway
Kashi has a Great Organic Giveaway through May 3rd – you can enter once daily for 1 of 1,015 Kashi Prize Packages… valued at $35.94. They will be giving away approximately 35 each day.
Biotrue Dryness Poll
Play daily thru 5/6 for your chance at winning 1 of 51,000 prizes.
Ms. Cubbison's Product Giveaway
You can enter to win 1 of 100 daily prizes of FREE Ms. Cubbison's Products through May 6, 2013.
Family Dollar Quaker State
Play the NEW Family Dollar Quaker State Inside Pass Sweepstakes… one time only, before May 23rd for your change at 1 of (25) $50 Family Dollar Gift Cards, 1 of (50) $10 Family Dollar Gift Cards, OR one of 5 Grand Prizes…  a $100 Family Dollar Gift Cards.
Bounce Dryer Bar
Bounce is giving away 100 prizes each week – including a FREE Dryer Bar, Whirlpool Washer, and Dryer.   You can enter daily to win -  through May 26th!
Play the Rock, Paper, Skittles Instant Win Game
Play up to 12 times each day thru 5/31 for your chance at 1 of over 3,000 prizes – to include FREE Skittles. YUM!
FREE Trident Gum Giveaway
Play 1 time daily through 5/31 for your chance at 1 of 70 FREE Packs of Gum!
AM PM Scratch Game
AM PM is back with their Scratch to Save game through 6/3– if you have an Android or an Apple Device you can download the app FREE and play for your chance to win in-store prizes including $500 ARCO Gas Cards. Enter daily for over 100,000 prizes.
Head & Shoulders Damage Rescue
play the Damage Rescue Game from Head and Shoulders for your chance at winning 1 of 300 prizes: a package of Damage Rescue Shampoo and Conditioner.  You can play once per day – and through June 30th.
Scotch Color your World
Play daily through 6/30/2013 for your chance at 1 of over 15,000 prizes..to include post-its, shoe dispensers, shipping tape and more.
CVS $25 Gift Card
Here's a great chance for you to enter to win a $25 CVS Gift Card. Katie Couric is giving away 240 CVS $25 Gift Cards through 8/01/13.  There are (12) sweepstakes periods (see HERE) and you can enter 1 time per day in each sweepstakes period to increase your chances.
Capri Sun Kids Epic Adventure
Play once daily (kids 6-18 years) through September 30th for your chance at winning 1 of over 2,000 prizes to include Capri Sun Gear, Boogie Board, Headlamp, Two Way Radios and more. Each log in may win 1 first, and 1 second prize. You will need to click on "Don't have a Code?" to get a FREE Code.
Cacique Spin to Win Game
Cacique has brought back their NEW Spin to Win Game – You can play once per day through 12/31 for your chance at some fun goodies. You'll spin the wheel – and win points, then use the points to purchase items.
You can play as many times as you'd like.. and do not have to redeem the prize – you can opt to continue to play, and then once you find an acceptable prize, submit the form.
Green Mountain Sampler and Prize Pack
Through 3/31/2014 play once daily for your chance at 1 of over 400 prizes.. including a FREE Green Mountain Sampler Pack.
Thanks Hunt 4 Freebies, Sweeties Sweeps
Please see my disclosure policy.
Recently In This Category