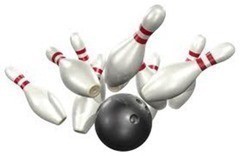 Here are some more fun family and child friendly activities this summer. We have everything from Movies, to Reading and much more.
COMPUTER & TECHNOLOGY
Microsoft – once again is hosting Summer Camps for Kids ages 8-13. Classes are offered to participants FREE of charge… and you must register early.
If you are in Arizona, they are held only at Scottsdale Fashion Square – you can see more HERE.  You can head HERE to register for Digital Movie Madness, Digital Arts Smart Camp & More. To see what camps are offered in your area you'll have to hit the drop down on the top right to select your store.
Apple Camp: If you have kiddos ages 8-12 years of age, you can now register them for Apple's Summer Camp — a 3-day camp workshop designed to help bring out their creative side:
At Apple Camp, kids ages 8-12 learn how to shoot their own footage, create an original song in GarageBand on an iPad, and put it all together in iMovie on a Mac. This free workshop, held at Apple Retail Stores, spans three days and ends with campers debuting their masterpieces at the Apple Camp Film Festival. Space is limited and workshops fill up quickly, so sign up now for a super-creative adventure.*
To attend, they will need to bring a Mac, a Digital Camera, or a Digital Video Camera with headphones, everything else will be provided to them.  You can see locations and participating stores by heading HERE.
READING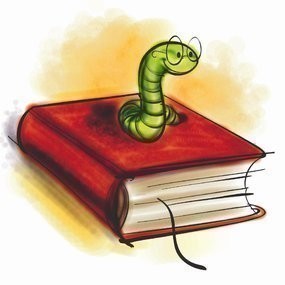 Barnes and Noble: Kids can earn a FREE Book from Barnes & Noble this summer on the Imagination's Destination program. We have this each year – and it is now in full force! 
Kids can be rewarded with a FREE Book when they read (8) Books and record them in a reading log.  Go HERE to grab the form, and log down 8 books in the Barnes & Noble Reading Destination Journal.  Once complete, they can bring into any Barnes and Noble for a FREE Book.
Sylvan Reading Challenge –  Sylvan is allowing kids in K-8 to register for the Sylvan Book Adventure Program– they can take quizzes to earn points for prizes.  Each quiz gives 200 points, which makes it fairly easy to qualify for a prize.
Phoenix Library Hosts their Summer Reading Program each year as well. The Maricopa County Summer Reading Program kicks off on May 30, and runs through July 27th, for kids that are Pre-K, all the way through Adults as well.
You can see the Rules and Requirements HERE. You'll need to stop by the library to pick up your prizes, and check out books for the program as the time draws closer. You can register now online so you're ready.
Pottery Barn Summer Reading Challenge:  This year's Summer Reading Challenge kicks off, May 16, 2013 for kids – all free as well.  Throughout the summer, families are invited to read each book with Pottery Barn at their weekly story time – kids will receive a prize after they finish reading the books on their list. You can see more HERE & locate a store near to you.
Half Price Books: Half Price Books announced their 2013 Summer Reading Program "Feed your Brain" – a fun way for your kiddos to learn "Bookworm Bucks". Your little ones can head over HERE to grab the printable form — the program entails the following:
Read for 15 minutes each day in June and July (if your kids are younger like mine you can read to them).
Add up your minutes and have your parent or guardian initial each week
Turn in your completed log to earn Bookworm Bucks from Half Price Books each month
MOVIE PROGRAMS
AMC Theaters:  Offers Movies for just $5/admission Monday through Thursday, before 5 p.m.  OR, go before 5 p.m. Fridays for $6 admission. AND – if you go after 10 p.m. you can score admission for just $3 with their Summer Nights Movie Specials:
Django Unchained July 1-3
The Amazing Spiderman July 8-10
The Hunger Games July 15-17
Olympus Has Fallen July 22-24
OZ The Great and Powerful July 29-31
G.I. Joe: Retaliation August 5-7
Oblivion August 12-14
Arizona Science Center:  Through end August, you can score FREE Admission to Summer Movies courtesy of AZ Science Center – A great way to spend an evening with the kiddos!   You do need to register in advance & you can see a list of movie dates and times here.
Grand Cinemas in Tucson at Oracle and Crossroads has FREE Kids Movies 5/28 to 6/2 – you can see the schedule HERE
Cinemark Summer Clubhouse – is back this year as well with 10 movies for just $5. We do have participating theaters in Arizona – go HERE to click on the theater near you to see the schedule.
Queen Creek Summer Movie Program  – through July 23rd, see 9 weeks of movies for $7.50 – more information HERE.
Queen Creek Summer Theater Camp:   runs June 17-21 from 9am-3pm.  The theme this year is SCHOOL'S OUT! Check it out HERE.
Harkins Summer Movies for Kids — Harkins is offering a set of 10 family films one each week, from 5/27 through the summer.  The tickets for this go on sale for $7. If you opt to purchase on the day of the show, you'll pay $2/ticket – shows start at 9:45 a.m. – you can see a list HERE of all the locations, and movies.
Regal Cinemas: Movies will be $1.00 for admission on Tuesday and Wednesdays at 10 a.m. for a period of 9 full weeks. You can see the schedule HERE.
Coolidge Performing Arts Center is offering Summer Movies for kids for just $1.00. Starting June 5 and running through July 24th you can see movies each Wednesday for just $1.00. Schedule follows:
June 5 – Rise of the Guardians
June 12 – Frankenweenie
June 19 – Wreck it Ralph
June 26 – Brave
July 3 – Hotel Transylvania
July 10 – Ice Age 4
July 17 – The Pirates
July 24 – Mega Mind
Tickets can be pre-ordered through the school or purchased there at the door – the Arts Center is located at 684 W. Northern Ave. in Coolidge. See more HERE.
AMF Bowling — Kids bowl FREE this summer 2013 at AMF, with 2 FREE games of bowling each day.  Head over HERE to see the AMF Promotion – shoe rental is not included.  Even the adult deal is good (not sure if all participating bowling centers are the same). It's $25 for 2 games a day for the entire summer!
Bass Pro kicked off their Family Summer Camp yesterday, June 8th, with FREE activities for you and the kids.  You can score a FREE Photo, participate in a FREE Catch and Release Pond, eat FREE Homemade Ice Cream, and many more activities.
Workshops are featured each Tuesday, Thursday, Saturday and Sunday and include Bird Watching, Outdoor Discovery/Conservation, and more – you will score a FREE Lanyard, and a FREE Pin for each workshop you complete.
Brunswick Bowling  — Kids 18 and under can score ONE free game of bowling this summer starting 5/28 and running through August.  Shoe rental is not included. Simply register HERE and coupons will arrive via email.
Blue Star Museum: If you are military you can score FREE Admission to participating Blue Star Museums this year.  First launched in the summer of 2010, Blue Star Museums once again are offering free admission to military personnel and their families starting May 21, and going through Labor Day, 2013. To see a list of participating museums in Arizona take a stroll on over HERE.
Ceretta Candy Company, Glendale: Offers 3 FREE Tours per day, at 10 a.m., 11:30 a.m. and 1 p.m. Monday through Friday, free of charge.   You will need to call in advance to let them know when you are planning on attending.
Stuffington Bear Factory in Phoenix does daily tours, Monday through Friday. They run tours at various times – you can see more by heading to their site HERE.  Admission is $13 and they can make a bear while they are there as well.
Fishing:
Are you planning on going fishing this summer? Head on over here to check out when your States FREE Fishing Days are!
A Free Fishing Day is an ideal time to schedule, or take part in, an event that includes boating and fishing activities. In general, Free Fishing Days allow the public to fish without a license.  Be sure to check your state regulations.
Please see my disclosure policy.
Recently In This Category