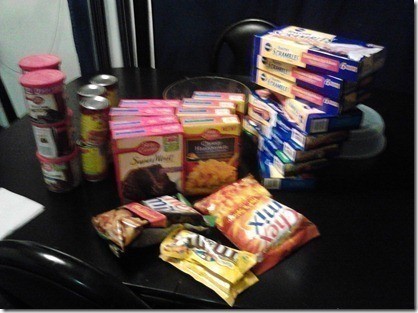 Here's another trip picture – this one is from Melissa. She shopped at Fry's too – boy, seems like everyone is there this week.  She said:
With cats and q's oop  $3.61. So stoked that i found the small enchilada cans. Oh and i forgot to mention that i got $30 back in Cats!!
I'm trying to find that small Enchilada Sauce! I looked tonight and nothing! I hope I can find it… that's some great stuff for Enchilada Soup!
Thanks, Melissa!
Please see my disclosure policy.
Recently In This Category