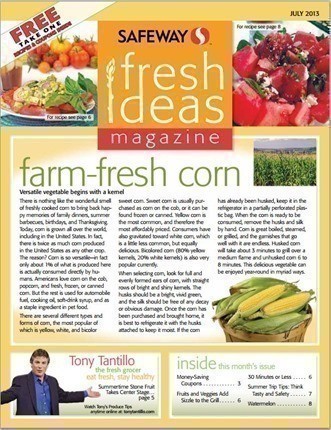 Pick up some new Produce coupons from the Tony Tantillo Fresh Ideas Magazine for July at Safeway. You might find these in the produce aisle in your store, or, if not, simply ask them, as sometimes the produce manager is knowledgeable enough to find the stack for you to grab a few.
You can also print them online by heading HERE.
$.25/1 Fresh Gourmet Nut & Fruit Salad Topping (x 9/30)
$1/1 O Organics Sliced Apples 10-14 oz. (x 8/31)
$1/1 Safeway Farms Sugar Snap Peas 15 oz. (x 11/1)
$.75/1 Fresh Express 9 oz. Spinach (x 8/31)
Please see my disclosure policy.
Recently In This Category