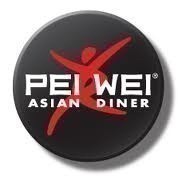 Yay! This is by far my favorite place to eat.. it beats Denny's by a close margin
Pei Wei has another B1G1 FREE offer up on their site – watch a video and you will be redirected to a page to pick up the savings.
The offer is valid through 2/15 and the limit is 1 per person.
Head over and see more new offers for Food in the Restaurant Round Up – including FREE Hungry Howie's + more.
Please see my disclosure policy.
Recently In This Category